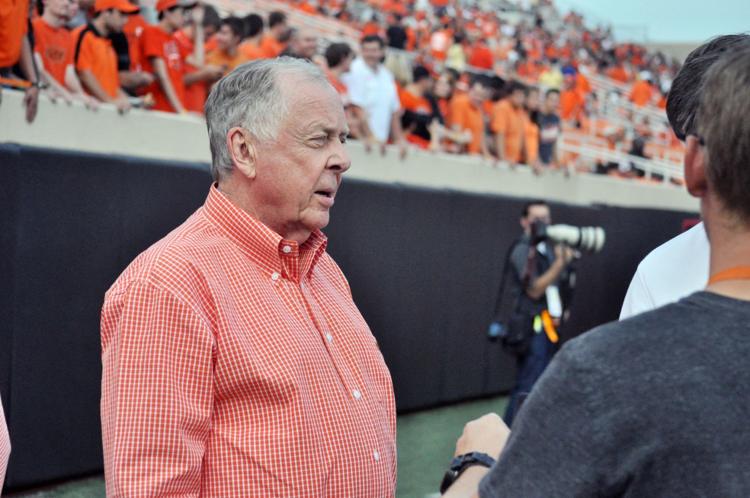 Tags
As featured on
T. Boone Pickens, oil tycoon and Oklahoma State University alumnus and super booster has died. Pickens was 91.
Janice Anderson (61) of Norman, passed away November 7, 2019 in Norman, OK. Services will be 1:00pm Friday, November 15, 2019 at the McMahans Funeral Chapel, interment will follow at Noble IOOF Cemetery. Directed by McMahans Funeral Home of Noble.
Robert Stevens Street Jr. passed 11/06 A memorial service will be held Saturday, 11/16 at 10:00AM at Primrose Funeral Service at 1109 N Porter Ave. Sign the online guestbook at www.primrosefuneralservice.com
Joey Hudson, age 42 of Purcell, passed away Saturday, November 09, 2019. Funeral Services are scheduled for 2:00 P.M. Thursday, November 14, 2019, at the Wilson-Little Funeral Home Chapel. Send online condolences @ wilsonlittle.com.
Frances "Jane" Bryant, 85, Norman, passed away on Sunday, November 10, 2019. Services are pending with Tribute Memorial Care of Norman. www.tribute.care (405.292.4787).
Charles Lee Young, Jr., 79, of Norman, died Sunday, November 10, 2019. A Graveside Service will be held at 10:00am on Wednesday, November 13, 2019, at Sunset Memorial Park in Norman. Arrangements by Havenbrook Funeral Home-Norman. Share online condolences: www.havenbrookfuneralhome.com.