Big Brothers Big Sisters and its local supporters are almost ready for the community to see parody movie trailers — spoofing everything from "Star Wars" to "The Fast and the Furious" — they've have been working in preparation for the biggest fundraising night of the year.
Adults in Cleveland County are invited to support BBBS' mission of local mentorship at the organization's second annual Big Movie Night on Friday at the Westwood Park Golf Course.
BBBS' Big Movie Night was born as a pandemic-era substitute for its annual gala last year.
The second edition of the event will once again feature a series of Bold Multimedia-produced trailers, with community and organization-related takes on well-known movies. BBBS will follow its trailers with a showing of "Happy Gilmore."
BBBS Area Director Jeff Moody, along with Bold Multimedia and other community members, has been busy creating parody trailers for popular films.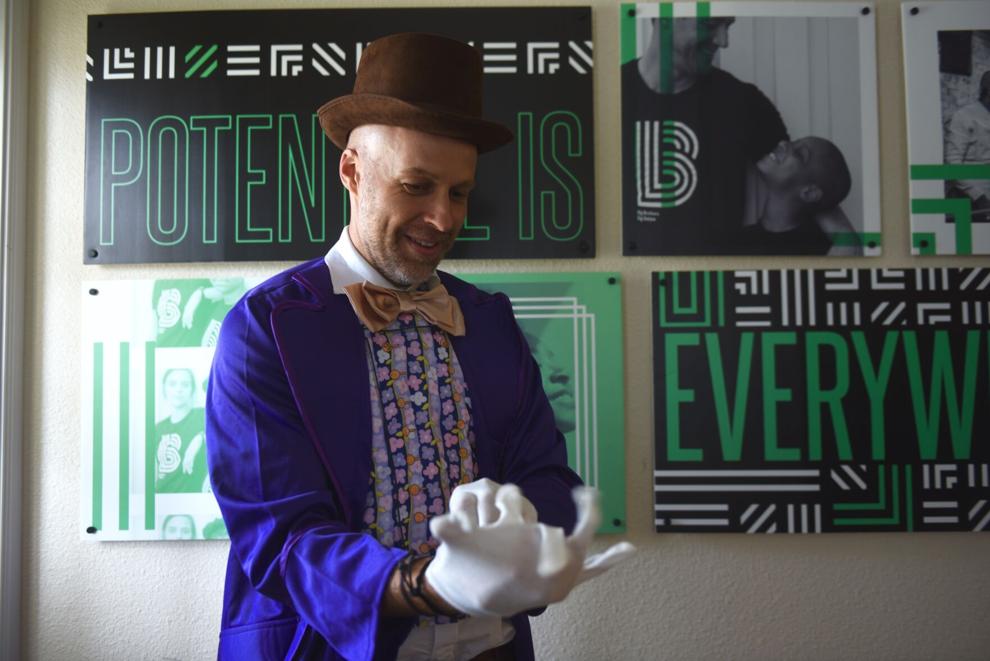 "For 'Star Wars,' we changed the words from 'Luke, I'm your father,' to 'Luke, I'm your Big Brother,'" Moody said. "So we tried to make it about our mission, but also about the business that is sponsoring us. It's almost like a commercial for them, while also supporting BBBS, so it's a win-win situation."
Moody said the trailers and the details that went into them wouldn't have been possible without the support from the Norman community and the expertise of Krystyn Richardson and her team at Bold Multimedia.
"She really knows how to make movies and do all this crazy stuff, and her son Lennon edits footage," Moody said.
Richardson said the sponsors came up with the movie they wanted a trailer for that highlights their business.
"Every single one of them was a hoot to film," Richardson said, "getting a bunch of people together that have never acted before and making them do crazy things and wear wild costumes."
Richardson said she loved the way people in Norman took time out of their days to be part of the creation process — many of whom had no affiliation with the businesses but wanted to have fun and help BBBS.
"If you want to see these funny trailers with people that you're going to recognize from around the community doing things completely outside of their comfort zone, then you should definitely buy tickets, because it's going to be a fun night," Richardson said.
The doors for Friday's event open at 2 p.m. with a nine-hole golf tournament. Moody said the afternoon activities will follow a "Happy Gilmore" theme.
"We're going to have a long drive contest where you hit the ball like Happy Gilmore does, and then we will have the OU hockey team out there for the hockey stick putting contest," Moody said.
The winner of that competition will get a hockey stick autographed by the OU hockey team.
"There will be some goofy games, and it should be pretty laid back," Moody said.
At 6:30 p.m., doors open for the movie night portion of the fundraiser. At 7:45, a helicopter will drop golf balls for a 50/50 raffle. The trailers and the movie start at 8.
Tickets to Big Movie Night are available for $100 at bignightnorman.org. Additional donations can be given through the webpage. Auction items can be bid on through the corresponding tab.