Big doin's at the Oklahoma City Zoo — I mean really big.
A special exhibit, DINO SAFARI, opened last week. Fifteen giant, prehistoric creatures are roaming — okay, they're not roaming, but they're roaring and moving some body parts — through the zoo's pollinator garden.
The exhibition, which requires a ticket in addition to the usual admission, features life-sized, robotic figures that lived primarily during the late Cretaceous Period — the last dinosaurs before extinction.
Most familiar species like T. rex and Triceratops are joined by less familiar species, including Plateosaurus and Mamenchisaurus. Two later species — the Wooly Mammoth and Wooly Rhinocerous — existed during the Ice Age, and were hunted by humans.
DINO SAFARI at the Oklahoma City Zoo stars robotic dinosaurs created by Dino Don, Inc.
A sort of P.S. to the exhibit of these extinct species is a small exhibit of a current species on the edge of extinction: the horny toad, more properly, the Texas Horned Lizard.
These little guys used to be common, but loss of habitat resulting from human habitation and land development has seriously impacted their survival. The Oklahoma City Zoo has been working for several years to try to save the species.
They excavate toad nests, bringing the eggs into their lab and incubating them. When the babies are big enough, they are fitted with tiny trackers. Zoo scientists monitor their movements and physical condition after their release in a safe area on Tinker Air Force Base land.
While the dinosaurs are a great attraction for children, adults can enjoy this special exhibit at the from 6 to 10 p.m. Thursday night (over 21 only) Sip and Stroll between now and June 24.
Six "watering holes" will be selling adult beverages. Tickets for these evenings cost $25/person for general admission. VIP tickets ($40/person) allow early admission and include a sea lion show and access to Stingray Bay and the lorikeet area.
Both types of tickets include DINO SAFARI. and of course, you can see all the other animals (with the exception of a few spots closed because of distancing difficulties.)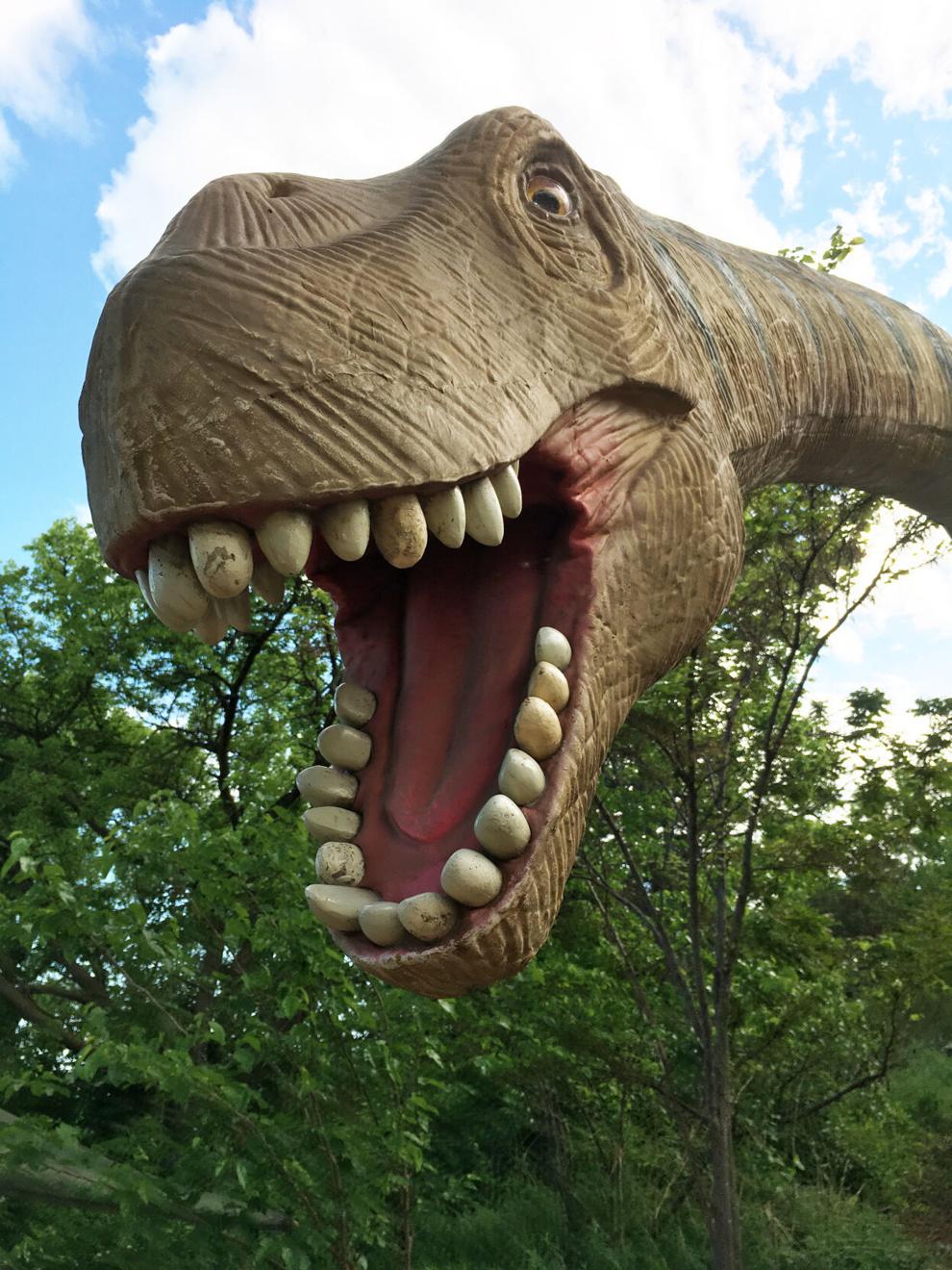 For a cool family activity, consider volunteering for the Dino Squad — folks who help guests learn about these ancient creatures. The zoo will provide all the tools and training you'll need. Children 8 and up are eligible to participate. Learn more or apply at okczoo.org/Dino-Squad-Volunteers.
Currently almost all visits to the zoo require advance tickets. Check the "Plan Your Visit" section on the zoo web site (okczoo.org) for details and COVID requirements.
May 31 through Labor Day, the zoo will open at 8 a.m. to provide for a more comfortable visit during the warmest months. Current zoo admission is $12 for adults (check the web site for discounts, etc.).
DINO SAFARI tickets are $6 per person for non-zoo-members, $5 for members and free for children 2 and under. I've checked admission prices on the major zoos within a 200-mile radius and our zoo admissions are a real bargain — and, besides, I think our zoo is better than any of the others!
The zoo has lots more activities going on — and some exciting things to come.
On Friday, May 21, families can bring their own tents and gear and camp overnight at the zoo. For this event, called Bugs and Blooms, there will be an emphasis on how bugs help plants grow.
Participants will take an evening hike through the zoo, use blacklights to find bugs, snack on s'mores and listen to stories. The zoo will provide a light breakfast and campers will have zoo admission for that day. The cost is $40 per person with limited capacity and early registration necessary.
Sunday, May 23 is World Turtle Day, with special activities between 10 a.m. and 1 p.m. For kids 11 and under, this includes a turtle-themed scavenger hunt and turtle information stations. Activities are free with zoo admission.
During July and August, Nutella is sponsoring "Breakfast with the Animals." The menu includes Nutella-filled pastries, Nutella fruit and pancake kabobs, breakfast meats, biscuits and sausage gravy, a made-to-order pancake station plus an egg and omelet station. Participants will be treated to a sea lion presentation. Check under the Events menu on the website for schedules and costs.
A visit to the zoo is a bargain. For families, especially with small children, I recommend a Family Pass. It allows unlimited visits, which means you can go home the minute the kids get tired. The zoo's huge — over 100 acres — and trying to see it all in one visit is almost impossible.
You also get discounts on zoo add-ons; there are many of these. In addition to the above options there are the Flamingo Mingle, Camel Rides, Elephant Express Tram, Centennial Choo-choo, Giraffe Feeding, Sea Lion Presentations, Sting Ray Bay, Endangered Species Carousel and the Explorikeet Adventure.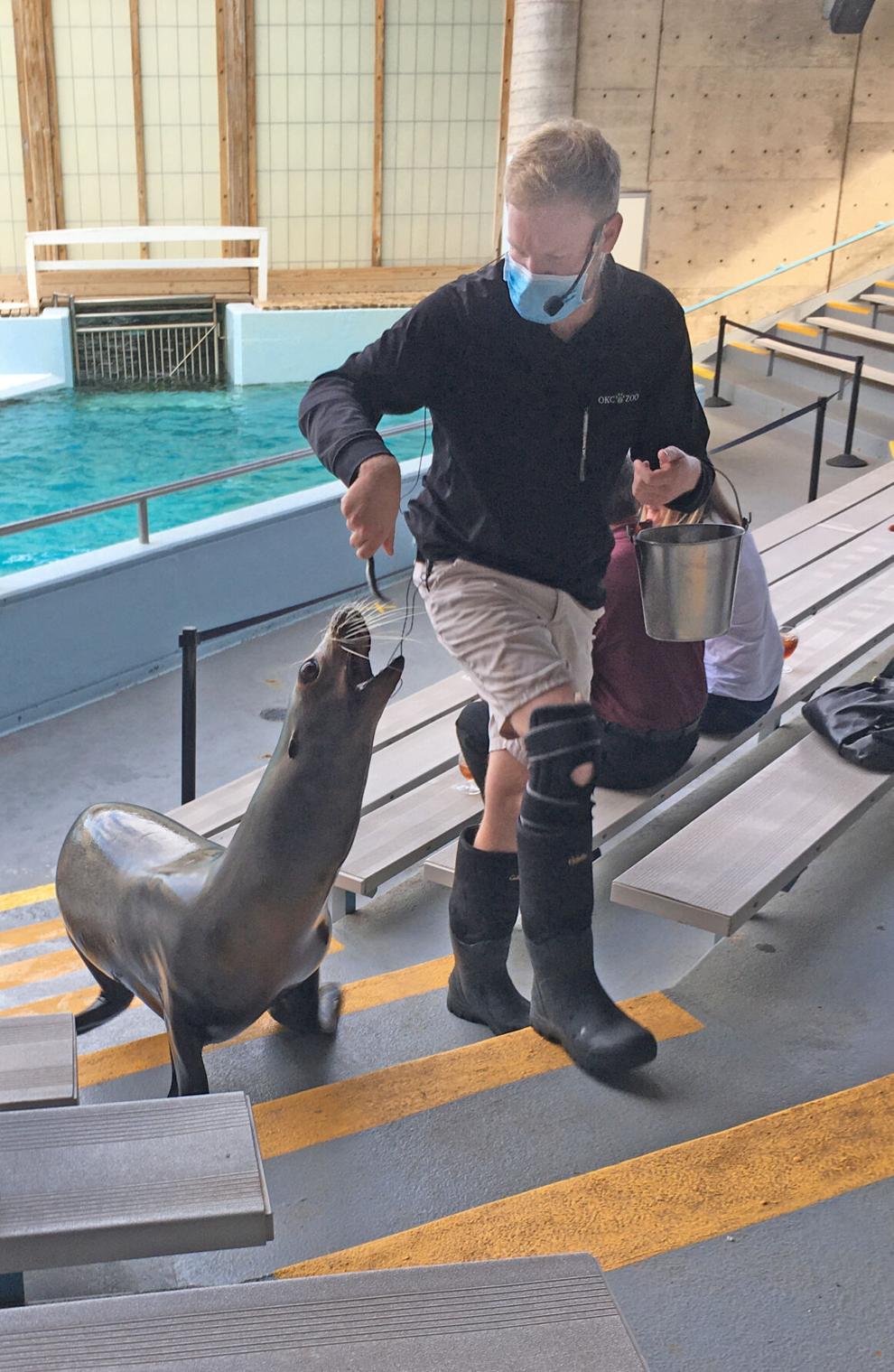 Fortunately, you don't have to spend a fortune to enjoy one of Oklahoma City's greatest attractions.
One of the newest treats is to be found in the Underground habitat in the Children's Zoo. Working in conjunction with the Tishomingo National Fish Hatchery, the zoo currently has 11 baby Alligator Snapping Turtles on display.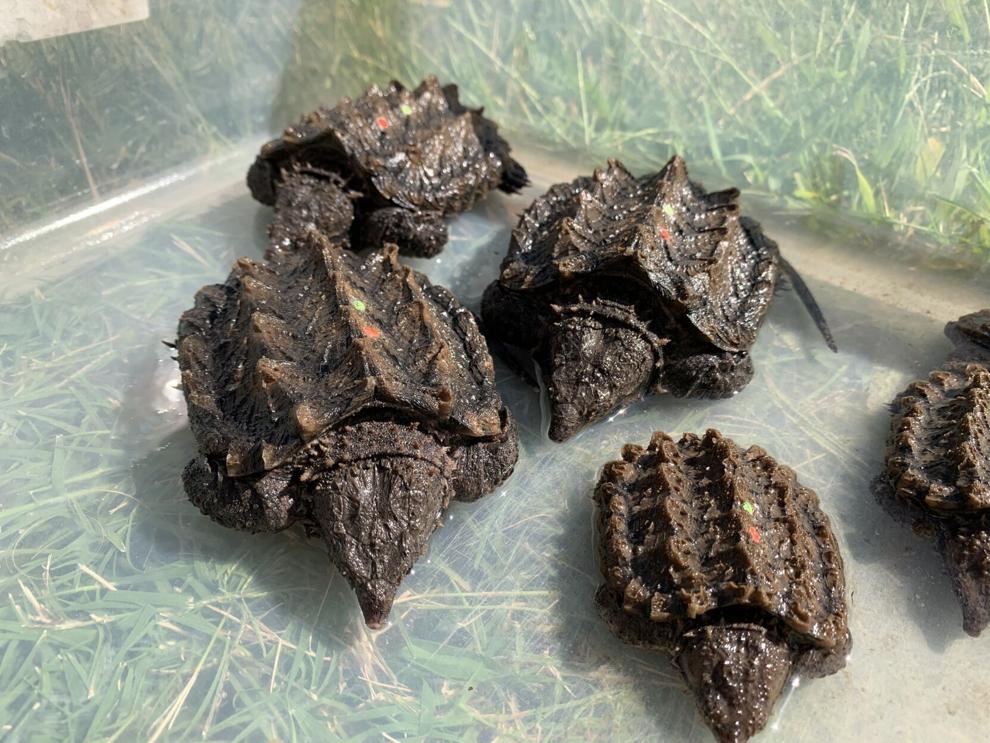 These turtles have a bad, undeserved reputation, but are actually an important animal for keeping water environments healthy. I love to see these tiny snappers — they look like little hand grenades. They will live at the zoo until they are old enough to go back to Tishomingo and be released into the wild. As they age out at about four years, they will be replaced by new populations.
Zoos are so much more than just great entertainment — they are vital in species protection and education. and the Oklahoma City Zoo, one of the nation's best, just keeps getting better.