Local dentist Gabriel Bird has a food truck park vision for downtown Norman. On Tuesday, the city gave him the green light.
Bird said he plans to turn the parking lot of his new office building site at 221 W. Main Street into a food truck park. There's no timetable for the project, but Bird said he aims to get things moving as quickly as possible.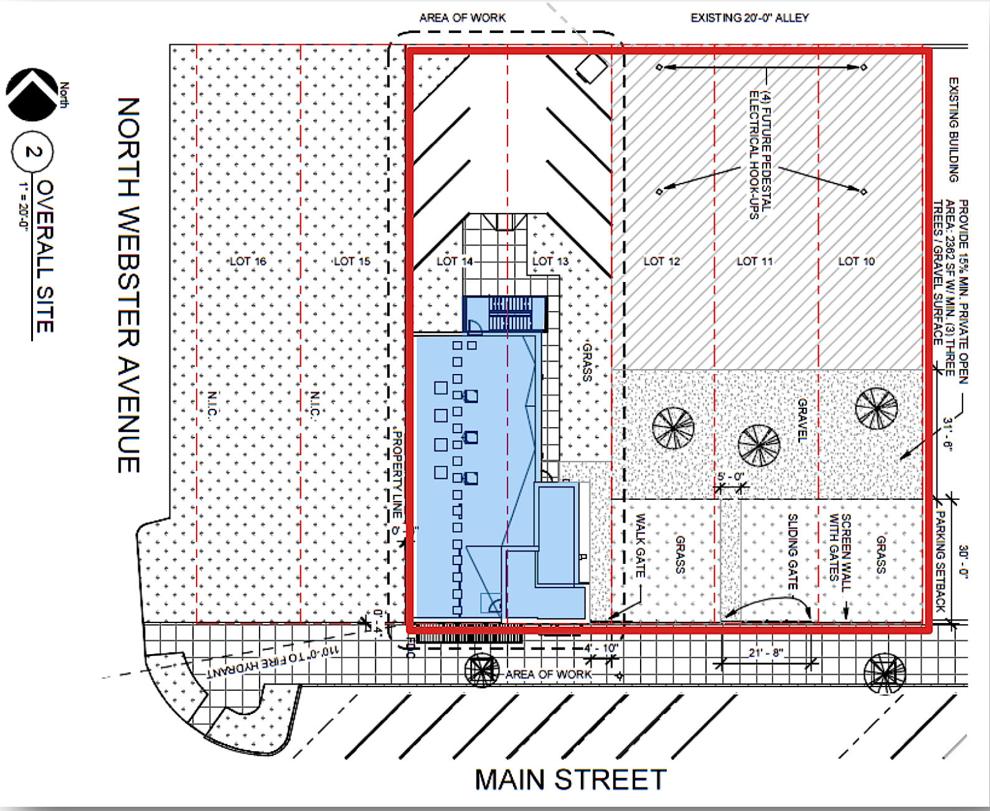 "It all started with the idea of making a new home for my practice [at 112 S. Berry Road], and being born and raised in Norman, I've been driving past that eyesore for ages so I'm excited about the opportunity to do anything there," Bird said. "Right now it's scaled to what I can do and that was going to leave a big empty section of lot next to me and that's where the brainstorming began about what we could use a big metropolitan lot for. That's why a food truck park makes a ton of sense."
The details for the food truck park haven't been solidified, but Bird said he has a vision and Tuesday night's approval was a big step for the project. The lot has long been home to a run down lumber yard and the city council had nothing but positive things to say about the project and what it will mean for the blighted lot.
"I've been waiting for this particular property to be developed for years," council member Stephen Tyler Holman said following the planned unit development's unanimous approval. "This is a historic moment for Norman because it's the first new construction happening downtown in Norman maybe in my lifetime. I'm extremely excited to see this happen."
The project had already been under development for over a year. It hit some snags along the way and by the time it was ready for council it and had to be reworked again to fit the newly adapted Center City Form Based Code.
Bird's proposal is the first commercial building project to go before council since the city adopted the center city form based code. The code sets rigorous aesthetic requirements for buildings in the center city area, and to make his vision a reality, Bird had to secure some exceptions, most notably the code's 15-foot-floor-to-ceiling height requirement.
Council member Bill Hickman said the code is a living document and the city never intended to create something that couldn't be adapted to the city's needs.
"The whole point was to create a vision to get to a point where we were getting projects like the one Dr. Bird put forward," he said. "Just because we approve this one doesn't mean we have to approve another … We're honoring what we said we were going to do."
Council member Robert Castleberry said he is excited about the project, but noted that he expects to see more proposals seeking refuge from the height requirement.
"I think we'll see more of this because 15 feet isn't economically viable," he said.
Bird said reactions have been overwhelmingly positive following the city's decision and he's looking forward to seeing the idea come to fruition.