WASHINGTON — Congressman Tom Cole, one of just five Native American House members, said he believes the state of Oklahoma is better off prioritizing partnership with tribes rather than working to overturn a recent Supreme Court ruling on tribal sovereignty.
In July 2020, the U.S. Supreme Court ruled 5-4 that a majority of Eastern Oklahoma remains an Native reservation, as Congress never fully disestablished it.
The decision means criminal cases involving Native American defendants in parts of Oklahoma go through federal or tribal justice systems, not state prosecutors.
But the case means much more for tribal nations, which say the ruling re-established their sovereignty in a decision that applies to all jurisdictions, not just criminal.
No tribe is interested in seeing McGirt overturned, and odds are it won't ever be overturned despite Gov. Kevin Stitt's desire to do so, Cole said.
Cole, a Chickasaw Nation citizen, said he wants to help the tribes navigate the implications of McGirt instead of trying to reverse it.
"The decision itself is very important to tribes all across the country, probably the most important tribal decision in 50 or 100 years because it basically says treaties mean what they say unless Congress actually changes the text," Cole said. "... No tribe in any place in America is going to be interested in seeing this reversed or overturned."
Seeking legislative solutions
While Cole and the Biden administration are pushing separate solutions to bolster tribal-state resources and relations in the wake of the McGirt decision, Stitt and his office oppose the solutions on the grounds that the McGirt decision and ensuing tribal sovereignty are invalid.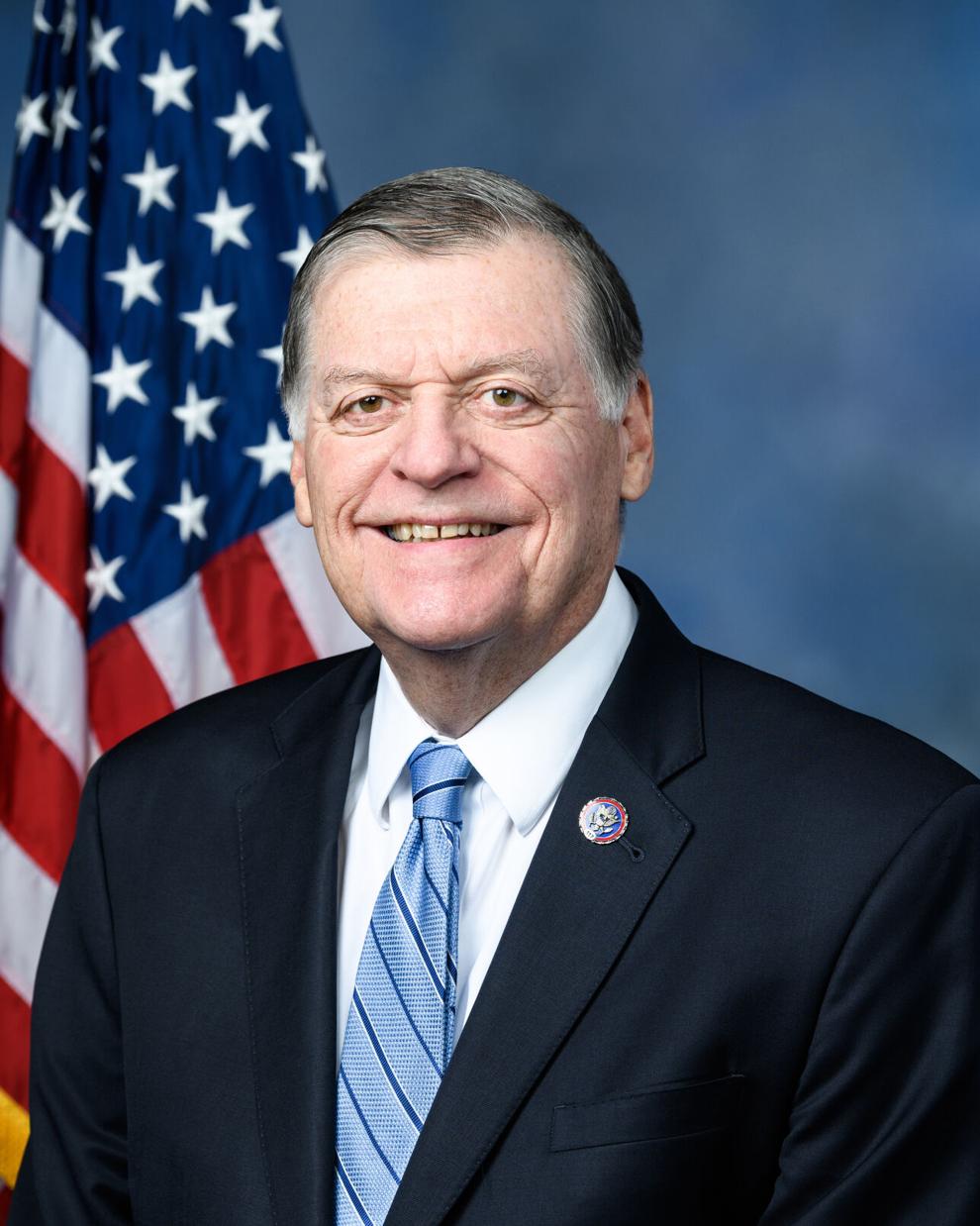 Cole has introduced legislation, sought out by leaders of the Cherokee and Chickasaw nations, that would allow the state of Oklahoma and the tribes to enter into agreements with one another when it comes to prosecuting crimes.
The governor's office strongly opposes the bill, establishing that they see it as "unfair" to eastern Oklahoma residents. Ryan Leonard, special counsel to Stitt, said while he commends Cole for introducing McGirt-focused legislation, he does not agree with the language of the bill, and thinks it will hurt Oklahomans.
"Here's the concern with Congressman Cole's bill — and I would characterize the governor's position as being extremely concerned with Congressman Cole's bill in its current form — and that is the very narrow decision was limited to federal jurisdiction only," Leonard said. "The Cole bill in its current form recognizes and affirms the reservations for all purposes, criminal and civil. That's something which is a great concern, and something that is inconsistent with the McGirt decision. So we do not support that portion of the language in the bill."
The Biden administration is also requesting additional funding for McGirt-related costs in Oklahoma, a proposal Cole agrees with.
"We've actually worked with the Biden administration and on the [Appropriations] Committee and the Department of Justice appropriations bill [that allocates] an extra $70 million set aside for McGirt," Cole said. "What that will mean is additional lawyers for U.S. attorneys in Oklahoma, additional federal marshals, additional FBI and they handle the major crimes portion, sort of rape, murder, assault and that kind of stuff that is heavy sentencing."
Stitt's office said the governor strongly opposes this move, and does not want to "federalize much of Eastern Oklahoma," Leonard said.
"I mean obviously public safety is paramount, and keeping Oklahoma safe is certainly the governor's and everyone's foremost concern, but we also don't think we ought to be building new courthouses and doing anything permanent, because there are uncertainties surrounding this decision, that are currently working their way to the courts," he said. "So there's no need for a permanent federal fix here. We are opposed to federalizing Eastern Oklahoma."
The federal courts have yet to rule on challenges to McGirt, though some are working their way through the system. L
eonard said the state is mainly challenging the concepts that the McGirt decision applies retroactively and applies beyond criminal jurisdiction, though the governor's office has also made it clear they believe SCOTUS made the wrong decision.
Another area of disagreement between Cole and the Stitt administration is on funding tribal law enforcement.
Cole introduced an amendment that would allocate more money to the tribes to beef up their own law enforcement agencies, so they don't solely have to rely on the federal government. But according to Cole, his amendment will not make it out of committee, as the Democratic majority has other priorities.
Despite SCOTUS' ruling making clear that the tribes did not lose their sovereignty, Leonard said the state opposes additional tribal funding because Stitt's office believes Oklahoma never lost criminal jurisdiction in those areas designated tribal land.
"Based upon the decision itself, there's no need to provide additional funding to the tribes, because the state did not lose its jurisdiction," Leonard said.
Tribal relations in Oklahoma
The legislation comes at a moment when the relationship between the state and the tribes is heavily strained.
Cole believes money and legislation is helpful and will rectify many of the problems the tribes face at the moment, but said the two sides need to sit down and talk.
The reality of the situation, he said, is that the McGirt decision is here to stay, at least for the foreseeable future. Instead of trying to overturn it in court or argue the existence of tribal sovereignty, the governor and tribal leaders need to come together and talk it over, he said.
"You're not going to solve the problem from [D.C.] — it needs to be solved in Oklahoma," Cole said. "Then, because it's federal in nature, it will come here, but Oklahoma has to come up with a common solution first."
Cole referred to former Gov. Mary Fallin's administration, when the Chickasaw Nation sued the state of Oklahoma over a water dispute because state officials wouldn't sit down and talk to tribal leadership.
The excuse from then-Secretary of State Glenn Coffee was that Fallin was out of town during the dispute and was unable to meet with tribal leaders. Cole's response left Coffee speechless, Cole said.
"Let me ask you something — if Larry Nichols, when he headed Devon Energy, and Aubrey McClendon, when he was alive and head of Chesapeake, both call on the same call, do you think you can probably arrange for those two guys to talk to the governor of the state of Oklahoma, as important as they are to the economy?'' Cole said he asked Coffee. "He got really quiet, and I said, 'Well, why don't you go check the Chickasaw Nation and the Choctaw Nation, because they employ three times more people than Devon and Chesapeake combined. They pay you more combined tax revenue than Devon and Chesapeake combined, you just don't see it right here in Oklahoma City.'"
Cole emphasized the importance of a good working relationship between the state and the tribal nations.
"Come to my part of the world and look at the cultural centers and gaming facilities and the hospitals and senior citizen centers and the childcare centers," Cole said. "Or go to Norman and go to Chickasaw Industries located in the old Saxon building, and you begin to understand what you're dealing with here. These are really important people and these are really important entities, and they're going to be there for a long time."
Cole said that he believes state leaders are "perfectly free" to do what they want to do in court, but believes legal action is ultimately not worthwhile.
"I find it hard to believe you'll overturn a Supreme Court decision," Cole said. "...But there's all other complications coming up through the ranks that they might do something to impact or limit it in some way… so this has been an interesting thing full of twists and turns, but I think you're always better to work it out. Tribes aren't going anywhere, the state of Oklahoma is there.
"When we partner, we do some pretty amazing things together. When we go to war, it's not good for the state and it divides us."
Cole said he believes the most important change to Oklahoma's economy since 1980 has been the rise of the tribal economies and all they have done for the state of Oklahoma. He doesn't believe the state should burn that bridge.
"You have to figure out how we make all this work and how we work together," he said. "Again, these tribes aren't going anywhere — they're going to be around, and this is not 50 years ago. You can't just do things in Washington, D.C., and stiff tribes and ignore them in the way that was pretty common for most of our history."