Oklahoma is improving its educational standards along with raising teacher pay, State Superintendent of Public Instruction Joy Hofmeister said.
Hofmeister was the keynote speaker at the Norman Chamber's annual legislative luncheon Thursday at the NCED Conference Center.
Several locally elected state lawmakers also spoke briefly on what they've been doing this year and what they want to accomplish next year.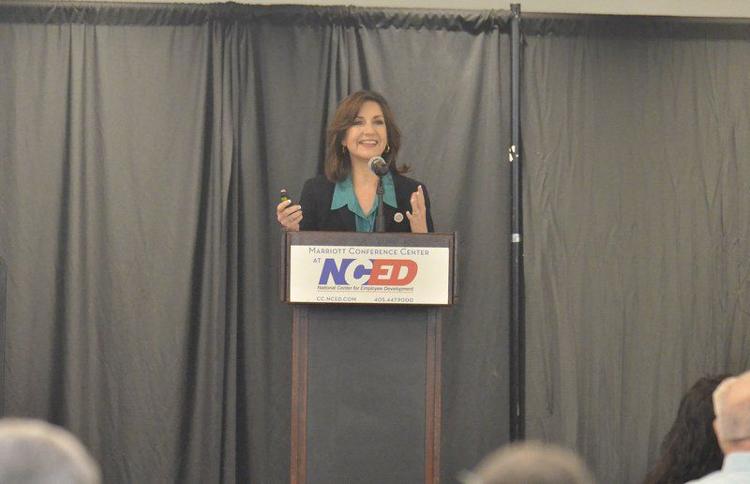 Education was the main topic of the day.
"One of the things that we have been able to do, only because we had a legislature that was willing to work with us, was to get rid of unnecessary testing — testing that wasn't working," Hofmeister said.
Previously, state law required seven end-of-instruction tests.
"It was a noble intention and an 11-year experiment costing millions and millions and millions of dollars every year," she said. "You had to pass all seven of those to graduate. Three of those seven tests were math."
Hofmeister said when the state started the end-of-instruction testing program, the need for math remediation in Oklahoma was 38 percent.
"Eleven years later and tens of millions and hundreds of millions of dollars later, the remediation in math was 39 percent," Hofmeister said. "The testing was not effective."
Those tests were eliminated and the ACT and SAT tests now satisfy federal requirements.
"We also made academic standards to align with that kind of competitiveness," Hofmeister said.
She said the emphasis now is not teaching to the test, but learning for the long run.
"When we think about a strong start and a deep foundation, we have to also think about some of the facts and the perspectives in Oklahoma," she said. "This cannot be ignored, or we will never achieve the goals we seek for our kids."
While schools cannot cure all ills, things like hunger, trauma and poverty impede academic success, she said.
"One in four Oklahoma school children have food insecurity," she said. "Sixty-one percent of Oklahoma kids out of 700,000 qualify for free or reduced price lunch. In the summer, we were only reaching 6 percent of them with nutritious meals."
Now, they are working to leverage more federal dollars to help solve this problem. That's money that will go to other states if Oklahoma doesn't claim its share for our children, Hofmeister said.
"We began a campaign last years call #FoodForThought, and that was designed to close that gap so our kids continued growing physically while they were out of school during the summer," she said. "It's important that they come back to school in the fall ready to learn.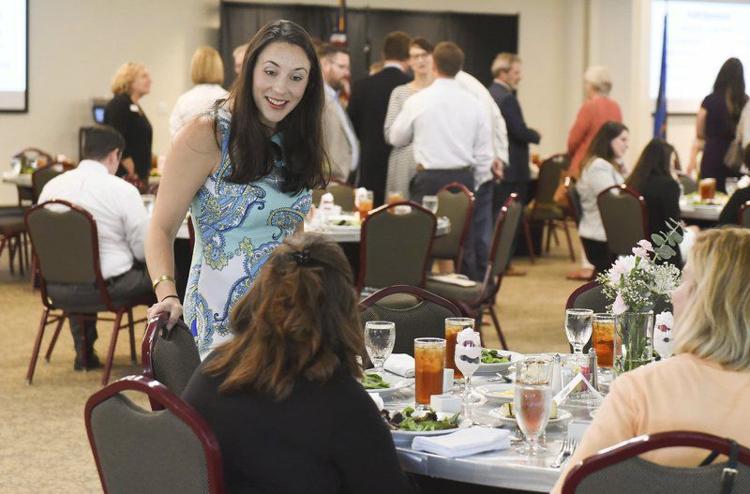 "We were able to serve 1.5 million meals last summer, which reflects a 9 percent increase, but it's still is nowhere near where our children need to be. These funds are available, and they're going to other states and to other kids. Not on my watch."
Hofmeister said Oklahoma is actively working to get more of that money channeled to feed Oklahoma children in need.
"We also have to recognize that we have extreme trauma in Oklahoma," she said. "A national survey of children's health revealed that Oklahoma's youngest, most vulnerable children suffer more trauma than goes on in any other state. How can we let that happen? That is shameful."
Hofmeister said one answer as to why is Oklahoma has not been addressing drug addiction and mental health issues. Teachers can't effectively teach children with trauma or hunger until those issues are addressed, because those children are not in a state where they can fully learn.
The state will host a summit in October on childhood trauma and teaching. The teacher shortage and the number of emergency certified teachers in the state also presents a challenge with a need for extra training.
Hofmeister said while the walkout earlier this year stunned many, Oklahoma teachers have been walking out of schools and into other jobs and other states for the last five years.
"Those teachers at the Capitol came because they want to stay in an Oklahoma classroom," she said. "They were there to tell the stories of the children in their classrooms, and it was very important that they were able to communicate with those that would be able to make a difference in the legislature."
Hofmeister believes this movement has changed the conversation.
"Oklahoma has a teacher shortage like no other state across the nation," she said. "This is real. In Oklahoma, we have around 43,000 teachers. They're here only six years — that's the average."
Forty-six percent of the workforce has only been here one to five years. Now, with regionally competitive pay, Hofmeister is hoping that will change, but she said overall funding for classroom supplies and support also must increase.
Other changes already underway include a student success summary that will go to parents. Academic rigor on standards for math and reading has improved, which will help make Oklahoma kids more competitive nationally, she said.
"Oklahoma academic standards, measured by a national organization that measures all states, called Education First, ranked us as 47th at the bottom on rigor — there's where we were," Hofmeister said. "We became one of 17 As. We were a D for too long. We became 17th in the country in 2017 with an A rating on our rigor. We're not just asking kids for facts. We're asking them to think."