NORMAN — Rebecca Cryer had five grandchildren of her own.
But beyond her biological family, Cryer, a district judge for the Choctaw Nation, was a grandmother to many more.
At 73, Cryer was still working up until her death three weeks ago, preparing for a docket she would have seen this past week. After nearly five years with the Choctaw Nation District Court, Cryer was known as a "grandmother in the black robe." The kids who came through her courtroom, often in difficult or tumultuous family situations, would find a caring presence on the bench, where Cryer asked for updates on their report cards and hand-wrote them letters with responses to their grades.  
"Those were just exceptional behaviors that you don't see from a judiciary," said Pam Young, executive officer of the Choctaw Nation's judicial branch. " … It softened what could have been an intimidating environment." 
Rebecca Cryer died Sept. 29 at Norman Regional Hospital following a short battle with COVID-19, according to her obituary and family. The judge, wife of 56 years, mother of three and grandmother of five is one of 42 people in Norman whose deaths can be traced back to the pandemic. 
Until her last days, Cryer was passionate about her loved ones and her work. Her legal career was a singular focus and lifelong devotion for her, her son Eric said.   
"It's kind of weird — I think that she just never contemplated any other thing. She was totally focused," Eric Cryer said.
Raised in Wanette, Cryer married her high school sweetheart, David Cryer, and followed him through his military service. Cryer then began to pursue her own career, and attended the University of Oklahoma, where she graduated magna cum laude, Eric Cryer said. Even as the family continued to move around, Cryer continued to chase her calling and attended law school, finishing her J.D. at OU. 
Post-law school, Cryer's career took her across Oklahoma's legal field. A member of the Oklahoma Bar Association, the Choctaw Nation Bar and the United State District Court for the Western and Eastern Districts of Oklahoma, Rebecca served as an assistant district attorney in Cleveland and McClain counties; enforcement attorney with the Oklahoma Department of Securities; magistrate and appellate magistrate for the Court of Indian Affairs, Southern Plains Region; and, from 2015 until her death, district judge with the Choctaw Nation District Court.
"Can you imagine going from a little girl in Wanette, Oklahoma in the early 1950s and working your way up from that?" said Eric Cryer, who was born when his mother was just 18.  
The judge balanced her burgeoning career with her growing family, working through law school as she was pregnant with her daughter, Aimie Cryer Black. Black would go on to attend law school herself, living with her parents while she went through OU's College of Law.
"That was a really, really amazing experience — (my mom) would just be so patient with me when I'd talk about what I'd learned for the day," Black said. " … Being a working mom and having gone through law school at a time when there weren't a lot of women (in law) and having a career and raising a family, I'm doing it myself today, so obviously I learned a lot from her and am emulating it in my own life today too."
 Legacy in Indian Country
Cryer, a proud member of the Citizen Potawatomi Nation, built a legacy for herself in Indian Country, Young said. Aside from her service in the tribal legal community, Cryer also served as Tribal Administrator in the Citizen Potawatomi Nation in the late '70s.  
"I think the legacy is the knowledge and research that she always brought forth," said Young, who became a friend of Cryer's during her time at the District Court.  " … She was always looking for more education — 'how can we further the education? How can we better the tribes? How can we share the knowledge?' I think her legacy is always asking, 'How can we do more, and how can we make better?'"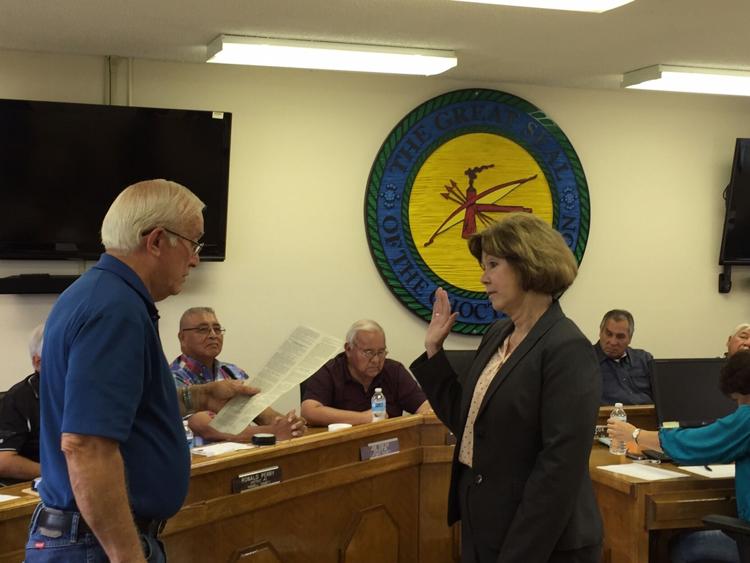 While Cryer had retired from another job several years ago, she kept working with the Choctaw Nation and the families she encountered there up until her death. Even while she was hospitalized, Cryer was setting her docket in order and planning for the future, Young said.  
As much as legal work was her calling, Cryer's work with the Choctaw Nation is what "fed her soul," Young said. The judge was a fierce, protective advocate for the children, families and nation she served, and they in return felt her warmth and her care, Young said. Cryer's job as district judge didn't end at 5 p.m. each day — she would "drop everything" to take a call at any hour, her daughter said. 
"For her, she was able to give back in a really helpful way through her legal knowledge and through helping families," Black said. "For her, especially the last few years that she worked as a tribal judge for the Choctaw (Nation), it wasn't about money or anything like that — it was really just about making sure that she was doing the best she could do for these families so that the kids could have happy lives and be OK. I think that's really why she worked over the last few years...those kids and those families knew that when she walked into that courtroom, she was there for them."
Beyond the courtroom, Cryer's love and care extended to her grandchildren, her family, her circle of friends.  
When she spoke to someone, she gave them her full attention and engagement. She was witty, funny, playful with her grandchildren, tender toward small animals and kids alike. She was warm and genuine, a quick friend to anyone she encountered. She was continually working to learn and inject her career with new knowledge; Eric Cryer, Black and Young each emphasized how hard Cryer worked. She was a survivor, injured in the blast of the Oklahoma City Bombing from the building she was working in across the street.  
But most of all, her son said, she was compassionate. 
"She held total empathy toward the smallest of creatures. In her legal career, that's what she followed," Eric Cryer said. "She would cry over the death of an insect." 
'A horrible way to die'
Cryer's death came quickly for her family. In the span of less than two weeks, she was hospitalized, placed on a ventilator, then gone. David Cryer, Rebecca's husband of more than half a century, was sick with COVID-19 himself as his wife died, and was unable to be with her.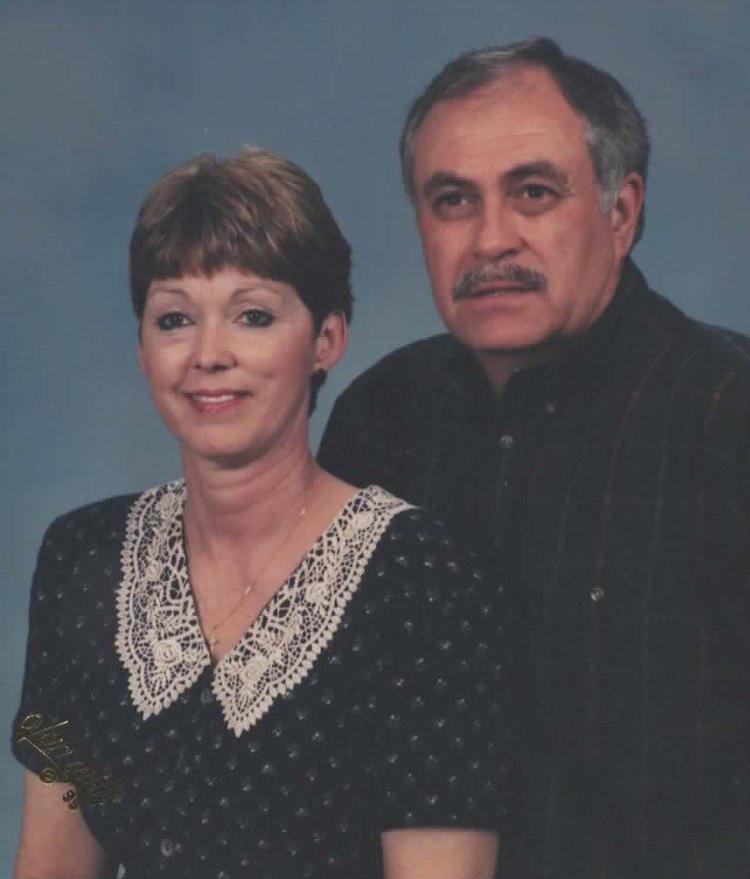 "It's traumatizing — in your mind what you keep thinking is, 'If it weren't for COVID, she'd be alive for many more years," Black said. "That's very hard to fathom, that something like this took her away."
With Cryer's death come questions for Black. If she could have stayed with her mother through her hospitalization, "Would that have made a difference?" If more people wore masks and took precautions, "Would she still be alive today?" 
But regardless of the questions or their answers, coronavirus remains an indiscriminate, "hateful" disease, Eric Cryer said.
"I don't want anybody to think that dying from that virus is not horrible. Suffocating to death is a horrible way to die," Eric Cryer said. "…Watching a loved one die from that virus — it's a vicious, vicious, hateful virus."
Cryer and her daughter kept in touch by text in her early hospitalization, but could no longer communicate remotely as the virus progressed, said Black, who lives in Texas. In the end, Eric Cryer and Black were able to wear protective gear and hold their mother's hand as she died. 
"There was no reason why she couldn't live until she was 110, but she didn't," Black said. "I would hope that people would take this seriously so they don't have to go through this too."
Editor's note: This story begins an ongoing series highlighting the lives of Norman residents lost to COVID-19 this year. If you are interested in sharing about your loved one or friend who has died in connection with COVID-19, contact Emma Keith at ekeith@normantranscript.com or via the form below.