Despite having worked her way to the most powerful Democratic position in the state House, Emily Virgin still deals with offhanded and sexist remarks from men.
"I think that — unfortunately — seeing women in positions of power is still uncomfortable to a lot of people," said Virgin, who is the House Minority Leader.
With three of Norman's five state legislators being women, Norman residents would appear — on the surface — to have become more progressive in being comfortable with seeing women in positions of power. But that's not always the case, experts said.
"In 2011, some of the comments that I received when knocking doors were ones that had a man been in my same position, (he) would have never received," Virgin said. "They were questions like 'Are you married?' 'Do you have children?' 'Don't you think that you should be focusing on those things before you decide to run for office?' They were sort of discounting my life experience."
Having dealt with the scrutiny for so long, Virgin said she was able to overcome the questions. But it was the unspoken standards she learned she had to meet solely because she was a woman that took a toll.
"I was able to overcome a lot of those questions and attitudes, but what I found was that I wasn't given the credit that a man probably would have received right away. I had to prove myself a lot more," Virgin said. "And that's what I experienced once I was elected as well at the Capitol."
State Rep. Merleyn Bell, D-Norman, said women on both sides of the aisle have to become calloused quickly in order to fight an inequitable system.
Senate Floor Leader Kim David, R-Porter, was censured by her party for breaking ranks and speaking in favor of Oklahoma's Managed Care Plan, and in her remarks made comments that frustrated her Republican colleagues, Bell pointed out. But when state Sen. Nathan Dahm, R-Broken Arrow, made sexist and racist remarks about Vice President Kamala Harris, his punishment was kept private, and was mostly a slap on the wrist, Bell said.
"It's not a level playing field," Bell said. "It is an emotionally brutal microcosm of society. Because people are not only saying things to each other behind closed doors — they're saying that publicly because they're doing them for politically-charged reasons."
Oftentimes what is seen as a downside for women is seen as a driving factor and a positive for men, Bell said.
"What I've often seen is that the drive and ambition to be in politics is, for a male, enough of a qualification," Bell said. "But on the flip side of that, [a woman's] drive and ambition to do it is often questioned ... It's questions that they're asking with good intention, without realizing that them asking me that question is exactly what took me so long to do this in the first place. Because I knew that I would be questioned in a way that a male counterpart might not have been questioned."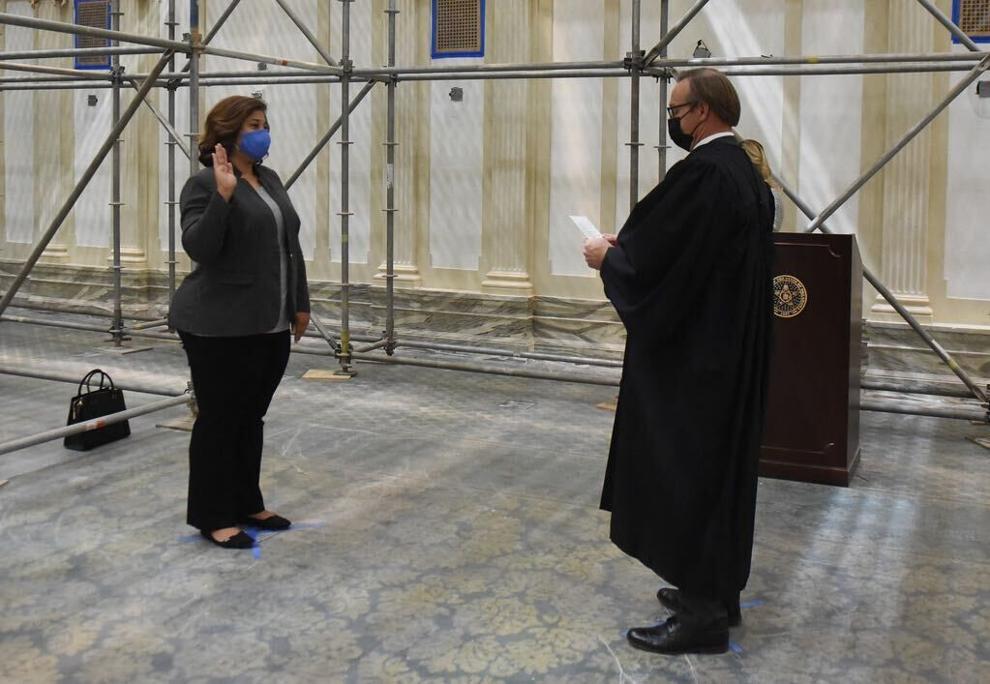 Many elected officials can quickly find the respect of their colleagues because they were elected and are there to be a voice for their constituents. Virgin said that wasn't the case with her.
"Since I've been there for 11 years now those comments have definitely decreased," Virgin said. "But especially when I was first elected — and I was 24 at the time — so there was an age factor and a gender factor, and what I experienced mostly with people, again, just not giving me any credit for how I got there or my experience or anything like that. So what I've seen is that I just have to work harder to prove myself and to get people to take me seriously."
Having been in the legislature for over 10 years now, Virgin has earned the respect of her colleagues but said looking at the laws and legislations passed shows that people still don't respect all women.
"Whether you respect me individually during a conversation is sort of second to how you're respecting women and other minorities as a whole, with the policies that you pass," Virgin said. "Because regardless of our personal conversations, you're still hurting women, you're still hurting people of color. You're still hurting the LGBTQ+ community, so it's a constant struggle to be collegial and to just operate in that building, because it's really heavy the things that we're doing."
The issue is magnified not only by being a woman, but by being a woman in the minority party, leaders said.
"When Democrats have a bill that comes forward, [Republicans] ask much harder questions," Sen. Mary Boren, D-Norman, said. " … So it doesn't feel intellectually safe when you ask questions and there's no reasonable answers given back. So then you feel like you're in this world where reason and logic are not a priority, it's just basically proximity to power."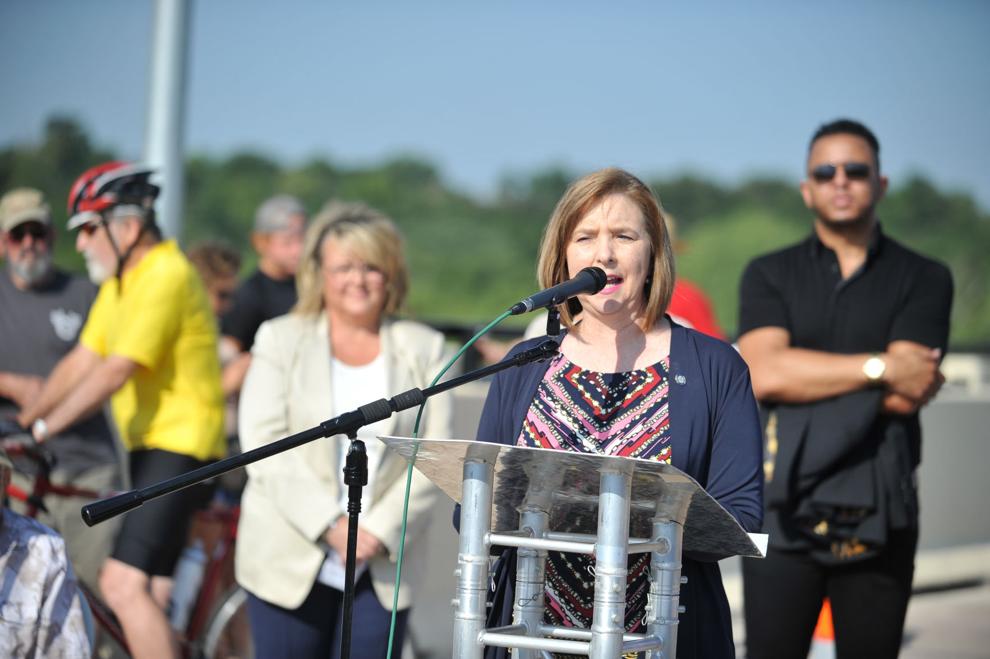 Boren pointed to the anti-abortion bills that were passed this session, while two of her bills — which would have provided financial help to school-aged woman who get pregnant and would have required health departments carry free contraceptives and menstrual hygeine products — didn't make it through committee.
"There's no political power that they can gain from protecting and accommodating pregnant women in college," Boren said. "... There's no political power that they get from making sure that women can get contraceptives at the state health department instead of Planned Parenthood, there's no political power to gain from that. Their narrative is to exploit the vulnerability of pregnant women for political power."
'We obviously need you'
JoAnna Wall, a lecturer in the Women and Gender Studies Department at OU who teaches feminist law, said society is always talking about how it wants to see change, but criticizes people for doing the work for change.
"We talk a lot about this as a society, that if we want to see change, then we have to put people in the position of change," Wall said. "So, we have to put more women into politics, yet we also see what happens to them once they're there, because you might be able to get more women into politics, but you can't change the misogynistic and patriarchal feeling that's already there. You can't change who's sitting there."
Wall said this misogynistic and patriarchal mentality has always existed, resulting in men looking down on their female counterparts.
"Women are looked at as lovely and competent and should just be having children, and that's still something that's reinforced," she said. "A lot of it's reinforced through religion and personal beliefs and hopefully it will change, but it's never going to change if we keep having all of our ministers or all of our priests continue to be men. If we won't let women lead religion, how are they ever going to break free to do anything that's prominent and important for all women?"
Even outside of politics, women aren't given roles of leadership and are often passed up on positions for less qualified male colleagues, she said.
"I think it's so hard in certain parts of the country like Oklahoma, but then even in parts of the country, where you think they're more progressive, you still don't see women in leadership roles," Wall said. "I'm from Illinois, and Chicago has some of the biggest corporate entities there and very few are run by women."
Despite the inequities and challenges they've faced along the way, Norman's three female legislators agree that their work is worth it, and that women should not shy away from the challenge of pursuing leadership roles.
"I would say that the only way that we're going to have more accountability, or we're going to see fewer of those comments, is for more women to run for office," Virgin said. "What I say to women all the time is that we obviously need you, we need those voices, we need people at the table where those decisions are being made ... you face hardships that other people wouldn't face. But the only way that we combat that is by getting more women elected and by making the legislature look more like the population as a whole."