I finally got to use a firearm for the first time Oct. 2 during Norman's Citizens' Police Academy. My takeaway: I am a terrible shot. 
Probably doesn't help that I have bad vision — or that I can't close just one eye at a time. Even with glasses, I still couldn't see the red dot through the scope of the Smith & Wesson M&P AR-15X rifle. I didn't hit the target, but I made a dent into the hillside behind it.
Before my second try, Norman Police Department range master Sgt. Joshua Barker tried moving the rifle to my left side. He even tilted the rifle some, but it was useless. I littered the hillside with more ammo.
The rifle had little recoil and didn't feel too heavy. Holding it was easy. Now I just need aim. Guess I'll stick to my meager tae kwon do skills.
During class, I learned about Norman's special teams, most of which are extra duties. Here is a summary:
• Bike patrol: MPO Thomas Zermeno has been a member of the NPD bike team for almost eight years and class instructor since 2013. Fully staffed, the bike patrol can have 18 officers, two supervisors and one captain. He teaches members some unique maneuvers; it's not about speed.
While on bikes, officers can do everything they can in squad cars and can easily access tight-space areas. Bikes also can sometimes arrive on scene faster than vehicles. However, when bike team members make arrests, they have to call a unit for transport.
Zermeno created a lighting system for NPD bikes in 2013 or 2014 that costs about $150 per bike, compared to at least $400 for traditional systems. The prototype took him three to four days to install, but now it takes him an hour and a half. He said the lights hold up very well to the rigors of the outdoors. 
• Intro to K9 unit: Sgt. Jesse Sumner and K9 drug officer Drado demonstrated what a traffic stop is like for them.
He and Drado, a 5-year-old Belgian malinois from Mexico, are one of NPD's four K9-handler teams.
Sumner said K9 officers are trained to separate odors. For example, instead of smelling pizza, canines can smell every ingredient.
When Drado detects drugs, he usually wags his tail, breaths deeper and stops and stands or sits. If drugs are under a vehicle, he may crawl under it. Drado's reward is a tennis ball.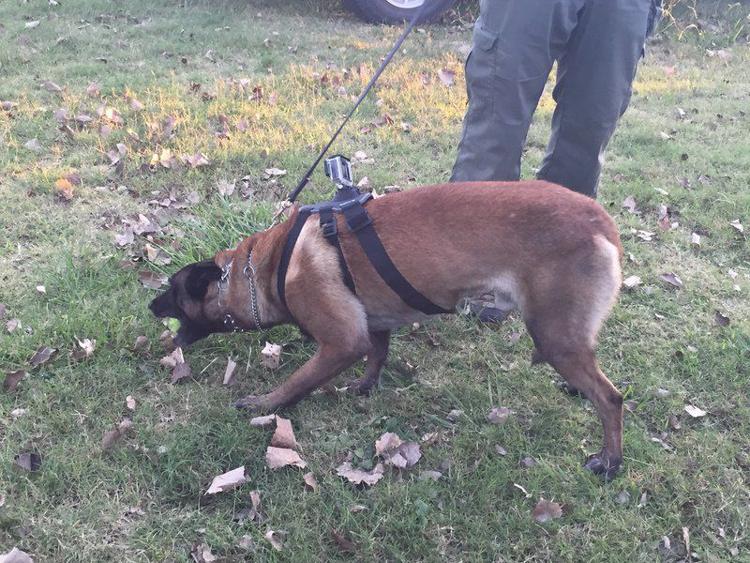 During the demo, Sumner had Drado sniff a vehicle. After locating drugs Sumner planted, he began drooling (Pavlov response).
Sumner said K9s can begin drug training at 6 months old. Most K9 officers work until age 10, then retire. K9 officers live with their handlers, even after retirement. 
• Bomb squad: The bomb squad portion of the class started with a bang — literally.
The team exploded a half-pound explosive in a safe area obscured by tall grass. "Fire in the hole," a class member yelled. We heard BOOM, followed by smoke. The small amount of C4 packed quite a punch. I'm shocked I didn't jump.
Lts. Clay Bolin and Aaron Lancaster said Norman's bomb squad has a robot, a mobile command trailer and three trucks.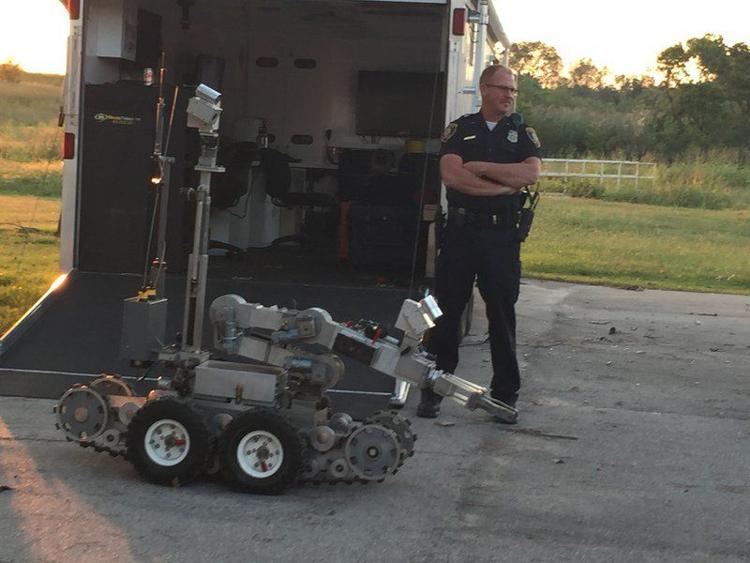 They said they receive 30 to 40 calls a year — usually suspicious, unintended items. Their slow-moving robot — nicknamed "Bolts" — has lights and a camera. Their command post and robot were used during the Nextep hostage situation in November 2014.
The squad also has X-ray devices and a safe explosives container. The squad's Kevlar bomb suit weighs 85 pounds. 
The bomb squad was called to Kraettli Apartments, Building 405, on Sept. 14 regarding a report of explosive devices. They said a team member donned the bomb suit, entered the building and found fake pipe bombs that were created as part of a cosplay costume.
• SWAT: Lt. Justin Wishon and Capt. Blake Green, unit commander, spoke about Norman's SWAT (Special Weapons and Tactics) team. They get about 12 calls a year. The 32-member unit includes medics, OU police and about 24 Norman officers.
They said their main goal is to get a peaceful resolution for everyone. Since the team's inception, it has never used lethal force.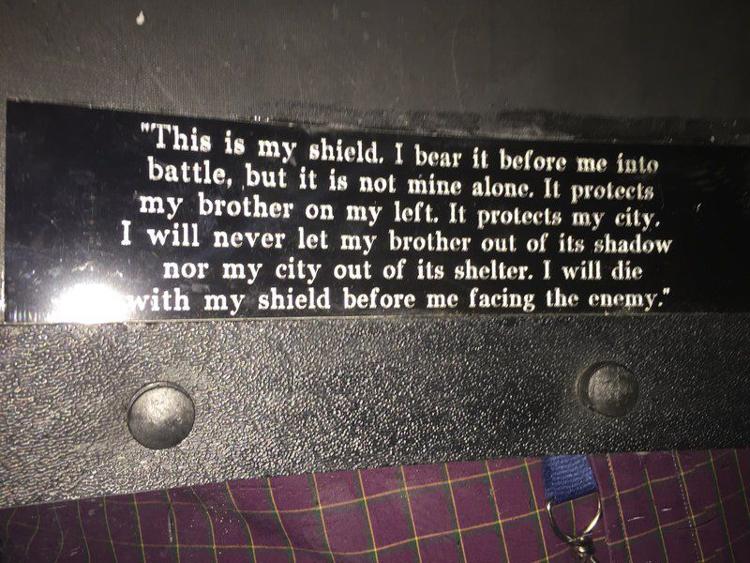 To make the team, officers must have a 90 percent accuracy rate in firearms and combat courses. Their primary firearms are Smith & Wesson M&P AR-15X rifles.
They also have bean bag guns; beans bags travel 240 feet per second. They said TASERS aren't the most effective to use because they don't always connect properly.
The unit trains about twice a month and is on call 24-7.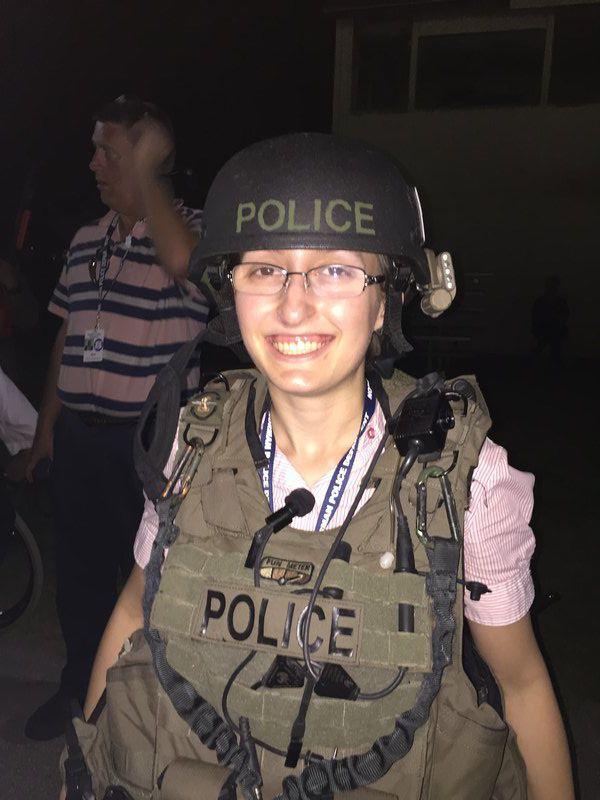 Follow my journey through the CPA every week in The Transcript. Today, I will learn about the special investigations and drug interdiction units at the Norman Investigations Center, 1507 W. Lindsey St.