The coronavirus pandemic and police brutality have dominated the local and national discussion in recent weeks.
The pandemic remains the subject of much concern since cases began surging across the country in March. Discussions of police brutality and racial injustice were renewed after George Floyd, a Black Minneapolis resident, was killed while in police custody on May 25.
The discussions have influenced policy at every level of government, including Norman. As part of the ongoing "Pulse of the Voters" series, The Transcript talked to four Norman residents to discuss their feelings on both topics and hear whether recent events have changed their perceptions regarding the presidential and congressional candidates in the upcoming November elections. 
CORONAVIRUS PANDEMIC
The biggest story to dominate headlines in 2020 has been the pandemic, with the Centers for Disease Control and Prevention reporting nearly 2.5 million confirmed cases in the U.S. and more than 120,000 confirmed dead due to the virus as of late June.
For nearly two months, Oklahoma instituted a statewide shelter-in-place order that closed nonessential businesses and recommended residents stay home. While cases dipped by mid-May, cases in recent weeks have spiked across the state.
For many local residents, the pandemic remains a prevalent issue. Shavonne Evans, 38 and a registered independent, said the pandemic should continue to be taken seriously.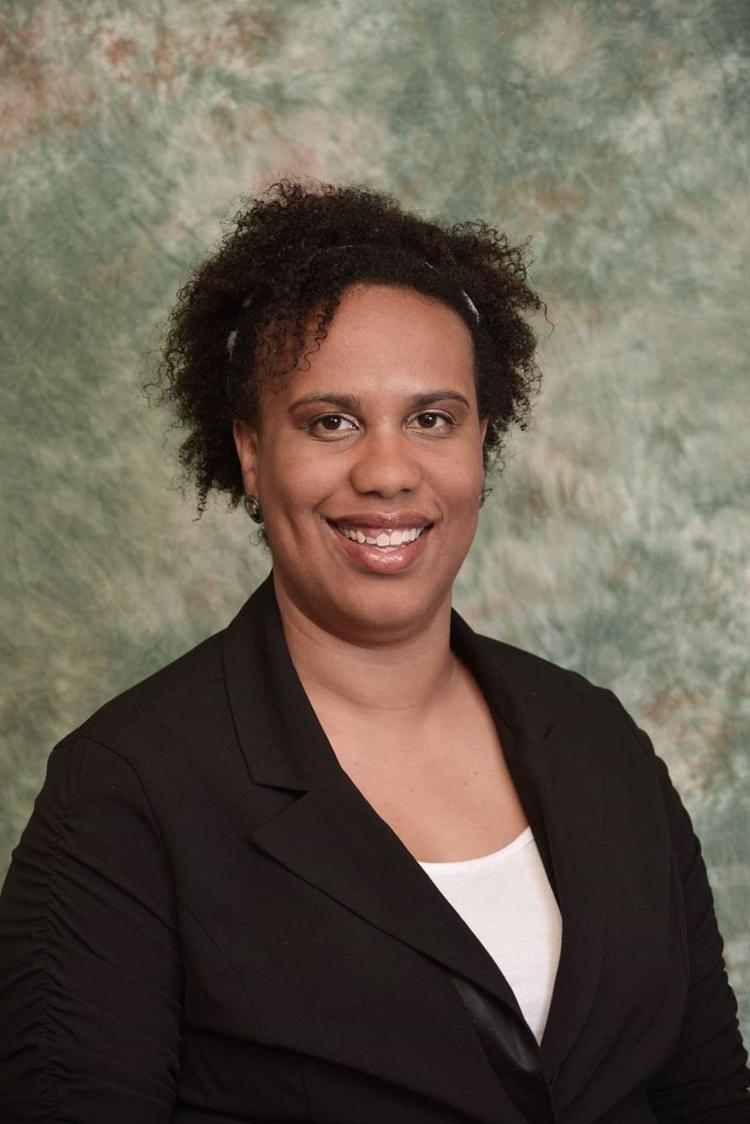 "I was listening to NPR today, and they were saying the data shows we're back to April's peak numbers," Evans said. "But people are acting like the virus is gone when it's still here. We just need to be smarter."
Evans said she believes the lack of a proper response from the federal government is one reason for the high number of cases and deaths in the U.S. compared to other countries.
"I do not believe they've handled this well," Evans said. "One of the things about being a leader is having tough conversations, and we should've had a conversation about this in January when they first knew about it. I feel not having those conversations has brought us to the place we are at now."
Caitlin Davanzo, 43 and a registered Democrat, said she is also concerned about the pandemic's impact on public health.
"It's not a matter of belief as much as it is looking at the data and accepting the situation we're currently in," Davanzo said. "Oklahoma's infection rates are skyrocketing and (it) correlates with the state reopening, and at the same time I see fewer and fewer people in public wearing masks, social distancing and respecting my space."
Davanzo said she has been disappointed in the federal government's response to COVID-19, and she is especially frustrated with President Donald Trump and his administration's lack of action.
"(Trump's response has) been negligent and inadequate and has caused many unnecessary deaths," Davanzo said. "Trump's go-to strategy when a crisis is unfolding under his watch is to ignore it, downplay it and gaslight American citizens into believing it's either not happening, or it's entirely under control. Once again, he's managed to turn much of the country against science, and this might prove to be the most dangerous misstep of all."
However, Davanzo said she hasn't been impressed with the response from Democrats, either, and she is looking for more action from them heading into the November elections.
"Democratic leaders have taken the threat more seriously than the Trump administration and have been more proactive in trying to get relief to Americans supporting critical research. But Democrats were also slow to respond to the pandemic and did not push hard enough to implement necessary protective measures before the virus exploded in the U.S.," Davanzo said.
Some residents, however, are more concerned about the pandemic's impact on the economy. Bill Logan, 75 and a registered Republican, is worried about the possibility of the government re-instituting restrictions.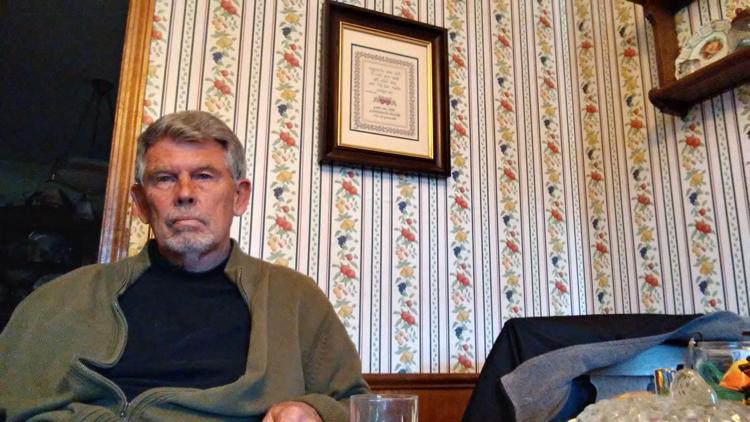 "They've got to continue opening the economy," Logan said. "If this goes any longer, we'll have chaos. We've got to get the economy working. (But it's) definitely a problem. The country has been shut down and the Democrats are trying to prolong it as much as possible."
Logan said he has liked the Trump's administration's response to the pandemic, and believes a lot of the criticism of his response has been unwarranted.
"He made the decision early to block China from coming in and he was called racist," Logan said. "But people just constantly gloss over it and say he didn't do anything at every turn. I think Trump's done the best with what he's got. He has 16 advisers telling him 16 different things. But whatever Trump does, they're gonna denigrate it and make it look like he's doing it for his own interests."
Leon Shattuck, 75 and a registered Republican, said he's worried about public health when it comes to elderly residents, but the country needs to continue reopening.
"I've reached the conclusion that the country has to open up and we've got to get people feeling good about themselves," Shattuck said. "Seniors have to protect themselves and limit who they're around, but the younger people seem to get over it quickly."
Shattuck said Trump has done a good job in his response to the pandemic despite receiving conflicting information from experts and staff.
"I don't fault him for the information he's being given," Shattuck said. "(Dr. Anthony Fauci) and everyone else in charge are so conflicting in how to handle this. One day they say we don't need to wear masks, the next day they say we do need to wear masks … and all the Democrats want to do is criticize and pick on Republicans and say they want people to die."
POLICE BRUTALITY
Protests in the wake of Floyd's death have caused many residents across the country to discuss their opinions on police brutality and racial injustice. In response, the Norman City Council voted earlier this month to cut a proposed increase to the police budget by $865,000.
While discussions of police brutality have spawned since Floyd's death, residents on both sides of the political aisle remain in disagreement regarding the prevalence of police brutality in America. Logan said he doesn't believe police brutality, or racism, is an issue in law enforcement or in the country as a whole.
"Black people get shot and white people get shot (by the cops)," Logan said. "It would seem to me, as an old man, that the (discussion) is just a way to bring the country down."
Shattuck said there have been isolated incidents of police brutality, such as Floyd's death, but that it doesn't represent the majority of police officers.
"There are bad apples everywhere we go," Shattuck said. "It's unfortunate that's what we see, but we don't see the good that police officers do in our community. What happened to George Floyd is a travesty, but Democrats don't have an answer any more than the Republicans do."
However, other residents are adamant that racism is a prevalent issue in law enforcement that needs to be addressed. Evans said her family has experienced racism regularly in their daily lives, and that racism extends past law enforcement. However, she believes the topic of "defunding the police" needs to be reexamined.
"If you study systemic racism, you'd see why (racism is still an issue for this country)," Evans said. "But it's not just in law enforcement. Racism has always been a problem in America.
"'Defund the police' is poor marketing. It gets politicized and it's very jarring for people to hear that. What it means at its core is that police are overworked and they don't need to respond to every call. It's fine that (the City Council) took the money, but I want to see that the money is used correctly."
Evans said she believes the rhetoric from Republicans and Democrats on this issue has been disappointing.
"I haven't liked what I've seen," Evans said. "Trump's rhetoric is dividing. It feels like Black people have been targeted by his campaign and to me, as a Black woman, it's frustrating ... and when Joe Biden said, 'if you're not voting for me, you're not Black,' it was in poor taste and it makes me feel like I'm not seen or heard. Black people can be Republicans, Democrats or whatever they want to be."
Davanzo said racism is undeniably still a problem in law enforcement, and she is hoping recent protests will create change. Davanzo said she has been disappointed with the response to police brutality from both political parties, and it will require huge changes in policy and culture to dismantle systems of white supremacy in America.
"Cops have been killing unarmed Black people at a horrifyingly disproportionate rate since the police force was first established," Davanzo said. "The police are heavily militarized, use a number of violent tactics to maintain control even in nonviolent situations, and consume astronomically huge portions of city budgets. Efforts to reduce harm and unnecessary police killings have been ineffective and costly, and have only afforded the police more power."
IMPACTS ON VOTING
As the discussions continue on these issues, they haven't seemed to have much of an impact on how some local residents plan on voting in November.
Evans said she will continue to do research on the candidates for president and congressional offices.
"I do feel that our leadership right now is unsatisfactory," Evans said. "However, I'm not sure I like either candidate (for president)."
Logan said he is still planning to vote the same way in November, and there are candidates he doesn't like on both sides of the political aisle.
"I'm more worried about the swamp," Logan said.
Davanzo said the issues haven't had an impact on how she plans to vote.
"These issues have reminded me to hold my candidates accountable and to do everything I can to help put ethical, moral and just representatives in office," Davanzo said.
Jesse Crittenden
366-3540
Follow me @jcritt31
jcrittenden@normantranscript.com