The house lights go down.
The drummer starts the beat in the dark and then, like a lightning strike in the middle of the night, the front man belts out the first line of the opening track, the stage lights come on and the crowd goes wild.
That's when I go to work.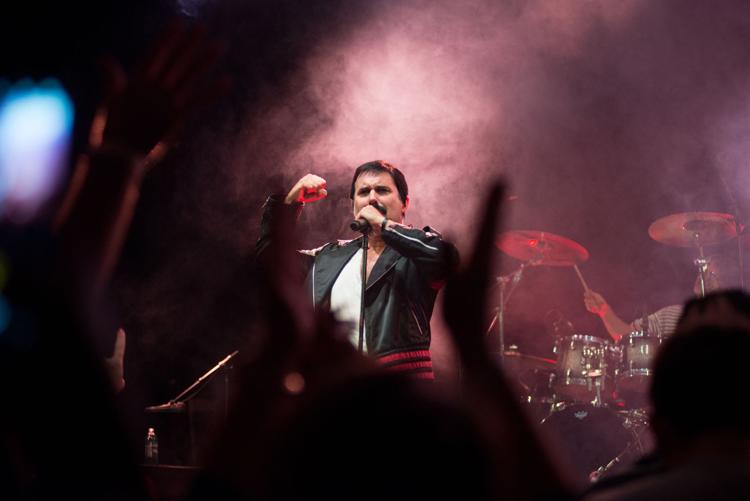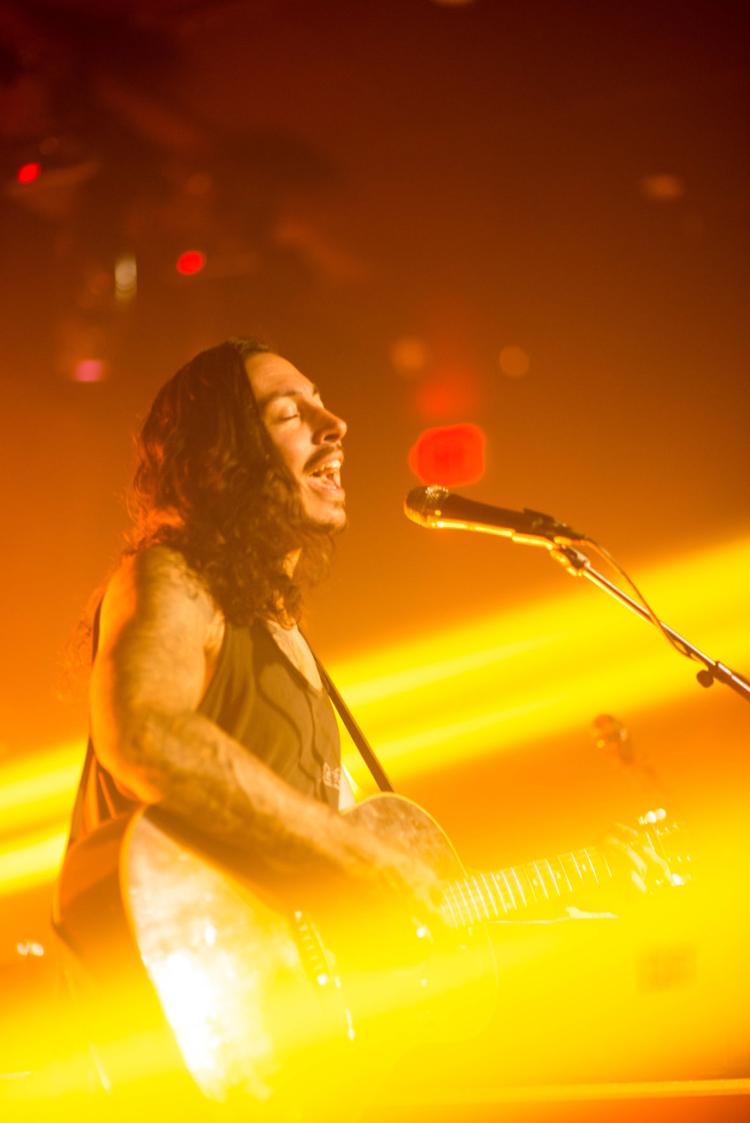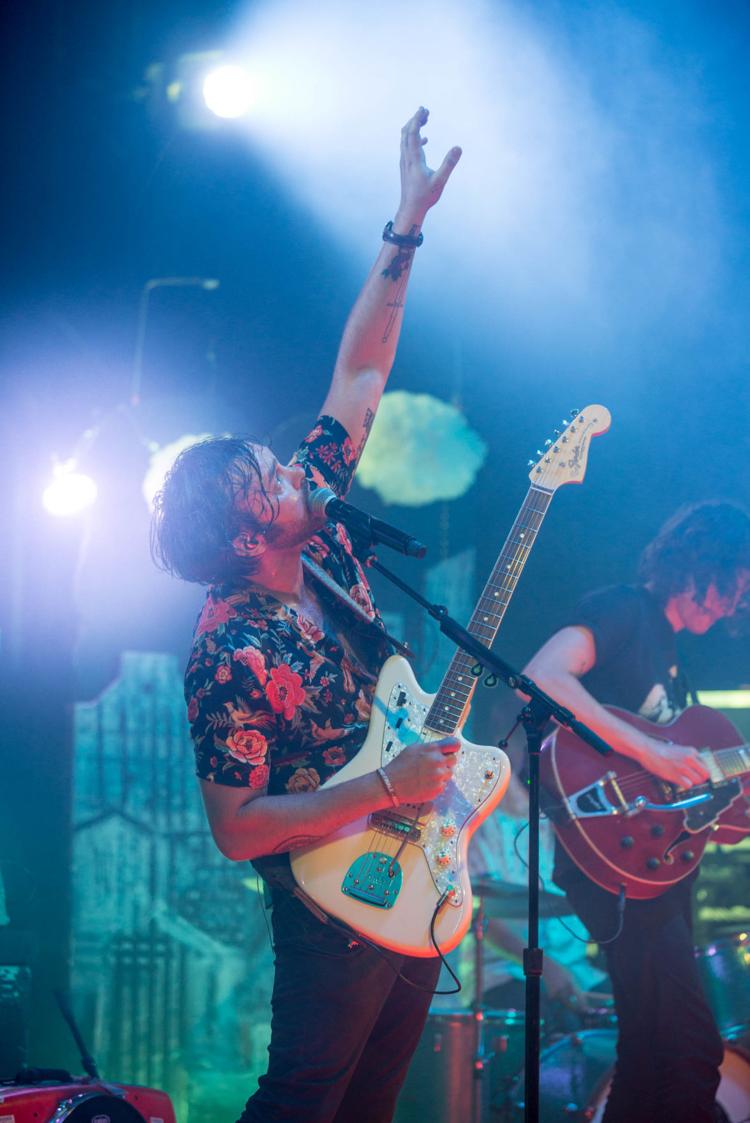 In my opinion, live music is the most fun thing to photograph.
Let me clarify; live music is the most fun to photograph when there's great lighting and a passionate subject who loves displaying their art. Because that's really what I love about it, capturing moments of artists doing what they love.
Since my buddy Sean Berry talked me into buying my first camera in college (circa 2006),—it was a Nikon D40 with a kit lens—I've been looking for the next show to shoot.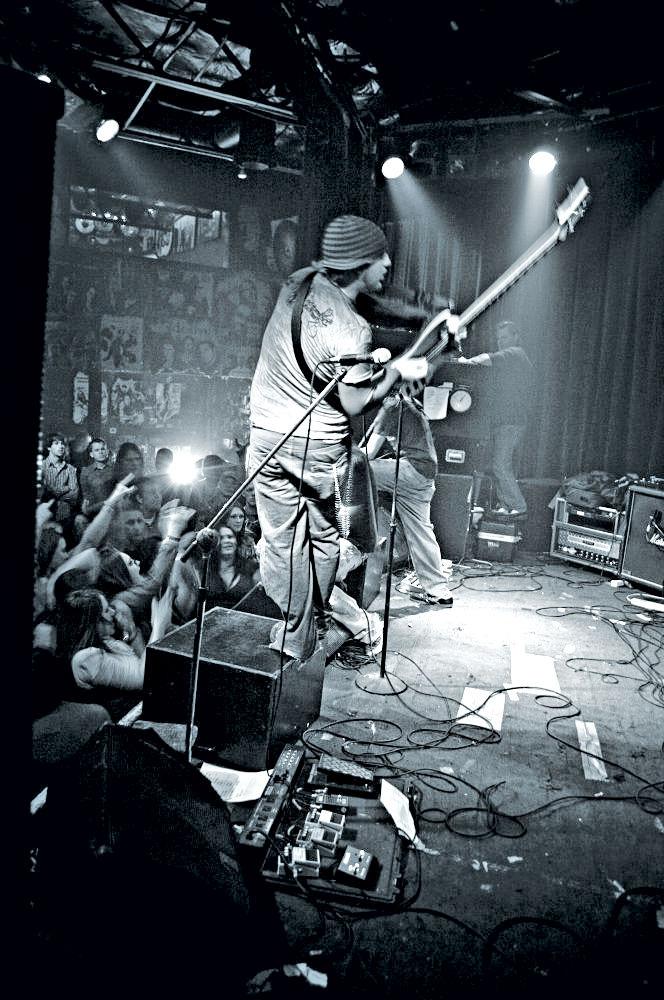 I cut my shutter teeth in the dark clubs of Deep Ellum, Dallas, surrounded by my friends' metal bands. There was no money in it, but I didn't care, and still don't. One of my best friends, Andrew, the former bassist for the former band System Overload, and I shot nearly every show they had in the Dallas/Fort Worth area. The lighting was less than optimal, but man, those guys worked the stage and the crowd. And as he changed bands, I continued to shoot them. He is now the bassist for the band Light the Fire and if you're at all interested in new age metal music, look them up, they would appreciate it. Side note; the drummer, Blake Hein is from Norman. Small world.
My first big show was Eli Young Band at the State Fair of Texas. It just happened to be OU/Texas weekend, but this was long before my life was inundated with Sooners and college football.
It was crazy. There were so many people and they had been … enjoying themselves. That was also the first night I had someone throw beer on me—I don't know, out of jealousy?— for being in the photo area instead of being crammed into the sea of drunk football fans.
I have come to appreciate designated photo areas. In my early days of shooting metal bands at Curtain Club, Galaxy, The Door, Trees (my least favorite venue in all of Dallas) and Ridglea Theatre, there were no photo areas and that meant fighting the mosh pits for the great shots. There's a great story about me falling asleep at Ridglea Theatre during Metal Fest. College was tiring, y'all.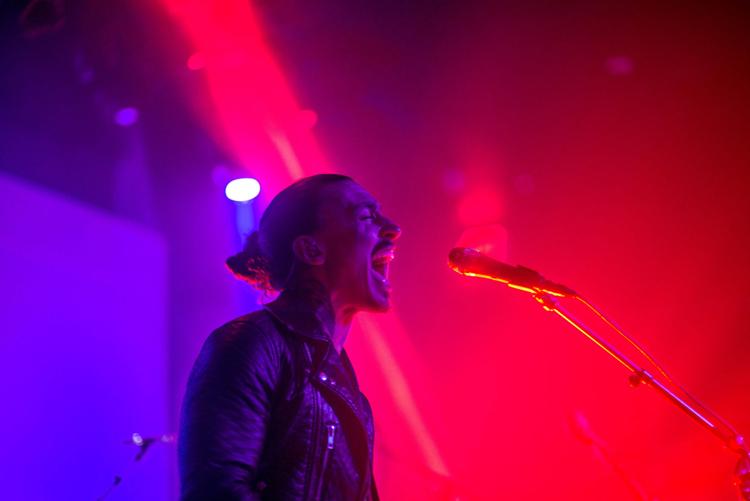 My absolute favorite artist at the moment is Noah Gundersen. I would even be so bold as to say he is the Bob Dylan of our generation. Except, he can sing really well.
This singer-songwriter from Washington state played a gig at The Kessler Theatre in Dallas and I came uninvited, but wielding a ticket and my camera. I captured some of my favorite images of my career from that show.
After the show, I spoke to one of his crew and got his management's email contact and sent them some of the pics and because of that contact, I gained photo access to Red Rocks Amphitheater in Colorado to shoot the John Butler Trio on my birthday. There's a whole other Living & Arts piece about that trip, check it out. That was quite the adventure.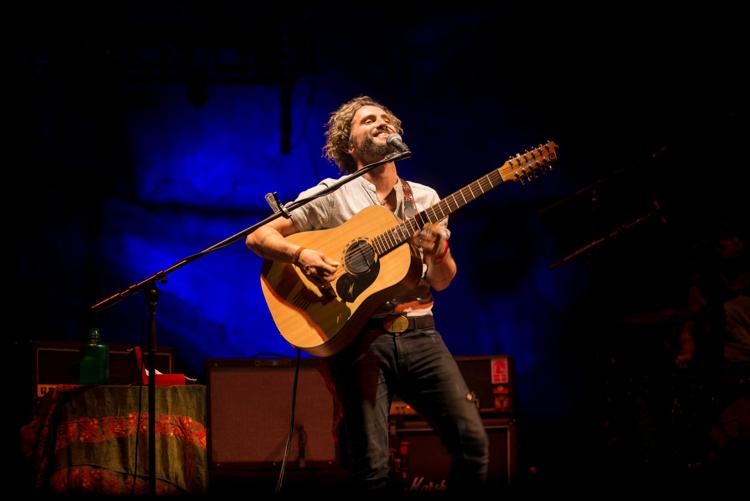 On that trip and in so many other instances, I have met some really cool people through photography. I have no problem scouring Instagram and looking at other local photographers' work and asking to have coffee and talk shop for a little while. A couple of those guys, that you should look up on "the Gram" and follow are: @jonathan_thompson, @ryan_magnani, @guacamoney and @austinedwards.okc. And if you feel so inclined, my Instagram account is @cgrockstar and website is www.shootbangshoot.com.
Making connections with other photographers has become so important to me in my quest to put collaboration above competition. So many photographers I've met at shows have been very territorial and standoffish. Thats not my style. I love the idea of having multiple artists at the same shows getting some really distinctly different shots.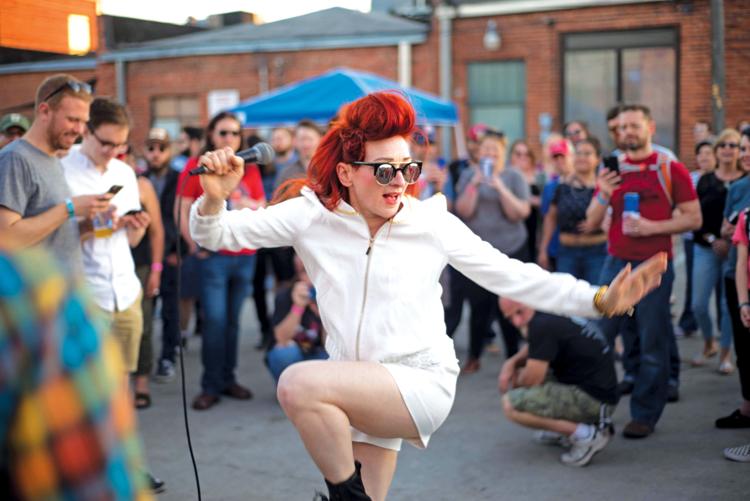 Since moving to Norman in May of 2016, there have been so many incredible live music opportunities to aim my camera toward like Jazz in June, The Depot's Winter Wind Concert Series, and the crown jewel of Norman events, Norman Music Festival, just to name a few. I have had so many chances to not only hone my craft, but capture some truly talented local artists.
My time at The Transcript also opened a door to shoot my childhood, and adulthood, hero and Oklahoma native, Garth Brooks.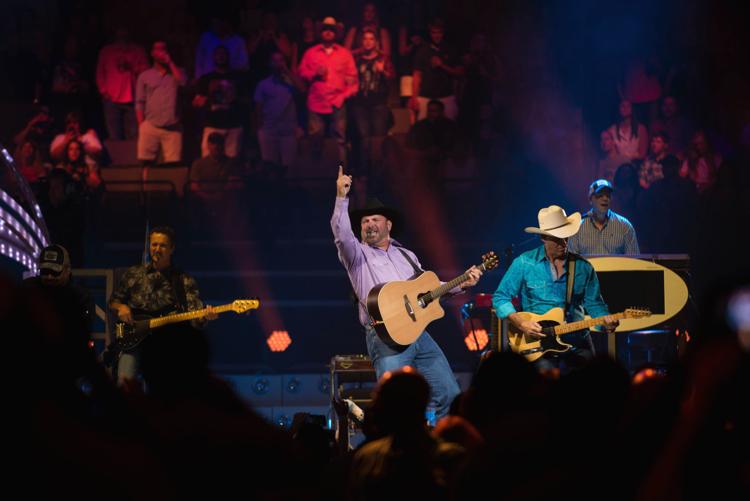 I was thankful for the access, but a bit disappointed with the distance at which they allowed us photographers to work from. Although, hours before, Transcript news editor Mack Burke and I did get invited to a press conference with the man himself.
He hugged me.
Like, he initiated it.
You can ask Mack.
"It's true," said Burke.
In the past few months I have adopted the practice of cold emailing venues requesting photo passes to shows. One of my mottos has become, "What's the worst that could happen?" They don't respond? Who cares? Move on to the next place. To all you young photographers, keep hustling, keep trying, keep shooting.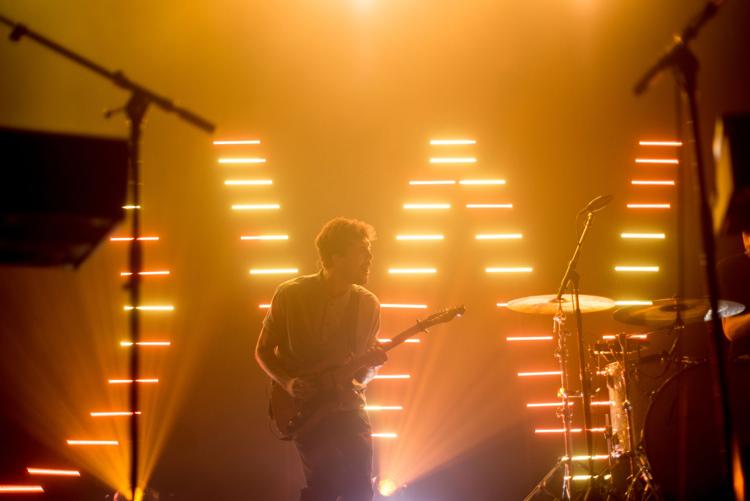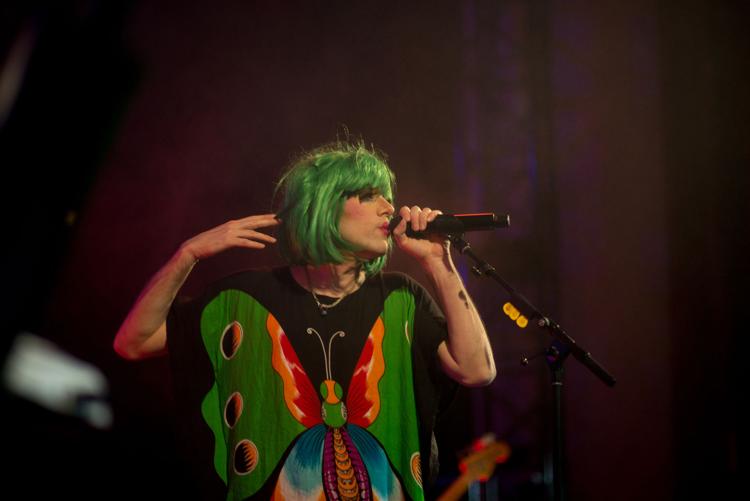 More often than not, I've been granted access. In fact, the other night, I was shooting former NMF headliner, of Montreal at Tower Theatre in OKC. If you've never seen of Montreal perform live, you're missing out.
While standing in one of the alcoves to the side of the crowd, a man wearing a jacket with a security badge and I began talking. He asked me if I would like to go back stage and get some shots from the side-stage catwalk. Well, of course I said yes.
I mean, why not, plus, I had never seen another photographer up there before. After about 45 seconds of me aiming my lens down at the band, another gentleman rushed up the stairs and asked what we were doing up there and promptly escorted us down.
It was at that moment that I realized the man in the badged jacket was actually not security. I apologized to the actual venue security guy and went about my way shooting. Got a great shot from the catwalk that I otherwise wouldn't have gotten. So, moral of the story, trust anyone who is willing to give you access to shoot somewhere. You can always apologize later. But you still get the shot.
Getting the shot is the key.
In my last Living & Arts piece, I talked about my favorite photographer and idol, Bill Cunningham. He once said that the only way to get a shot is to be there. So as long as I can shoot, I will try my best to be there.
And being there sometimes means moving my not so conspicuous frame through a crowd of people. I say that to say, don't be too hard on a photographer if they get in your way at a show. We're only trying to get the shot.
Also, put your phones down.