Tombstone became one of the most notorious towns of the Old West, in large part due to a 30-second gunfight made famous by a book, TV series and several movies including 1957's excellent but somewhat inaccurate, "Gunfight at the O.K. Corral."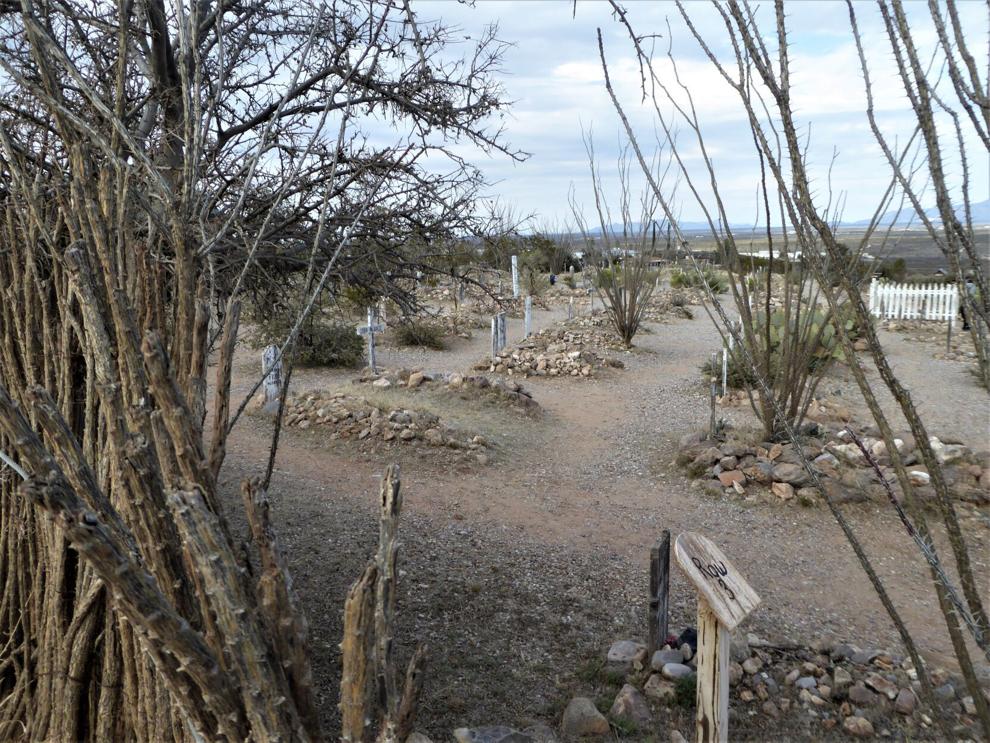 The town's name certainly didn't harm its reputation. The celebrated shootout involved U.S. Marshall Virgil Earp, younger brothers Wyatt and Morgan, along with friend, Doc Holliday, facing off against the shady Clanton-McLaury Gang.
While most travelers visit this southern Arizona town because of an interest in the 1881 gunfight, Tombstone enjoys an interesting history as a mining boomtown that enjoyed great prosperity before falling on hard times.
During its prime Tombstone attracted lawyers, gamblers, drifters, businessmen, writers, thieves, and Doc Holliday's girlfriend, Big Nose Kate, who enjoys an interesting history of her own. Like most early mining towns, Tombstone tumbled to near obscurity when the mines played out and residents departed to places with more promise. In Tombstone's case, many moved to nearby Bisbee that was home to a major copper mine.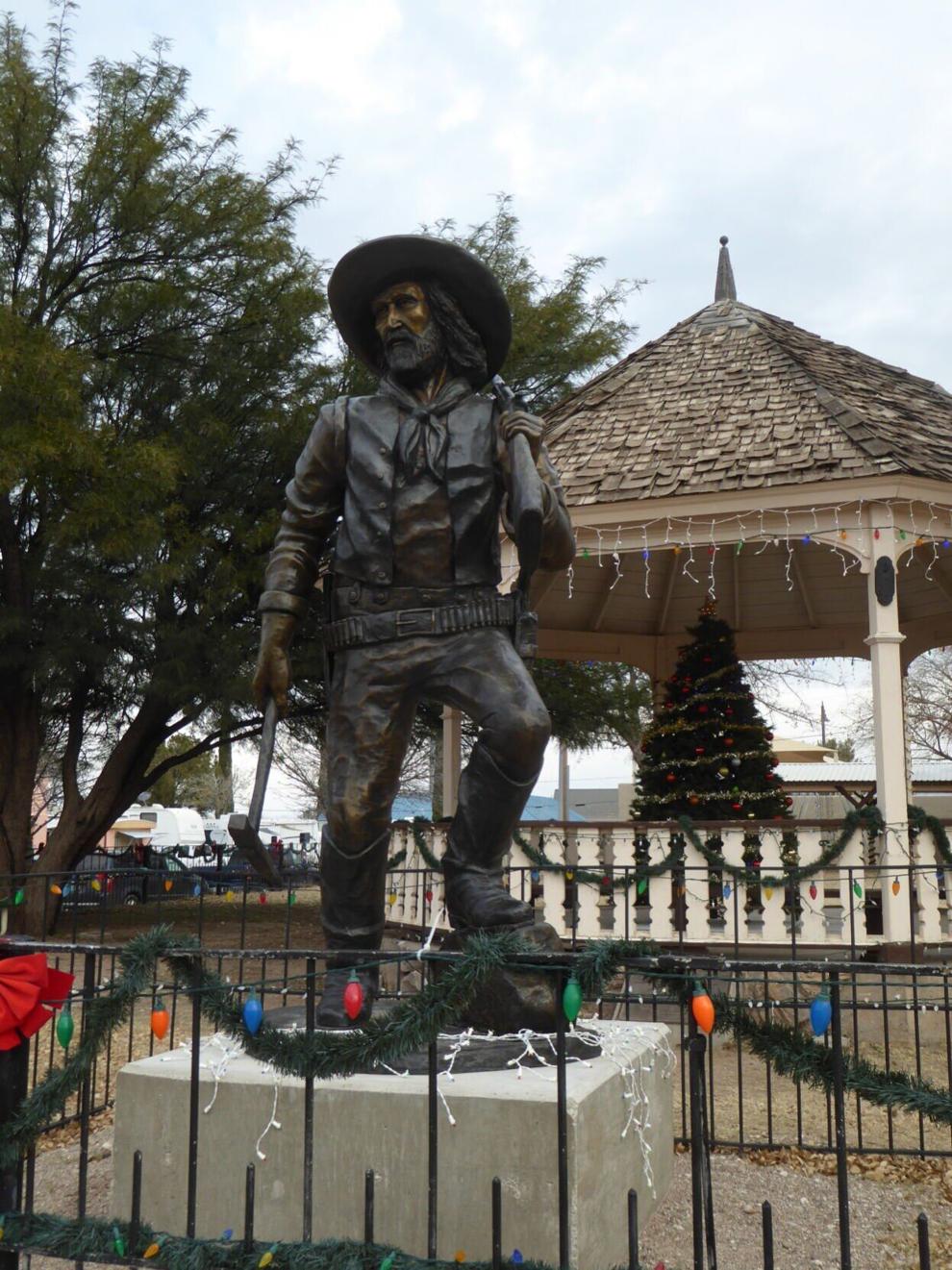 The town of Tombstone can thank an energetic fellow named Ed Schieffelin for its noted place in western history. Schieffelin, a prospector and U.S. Army scout operating out of Camp Huachuca, suffered numerous unsuccessful excursions searching for minerals resulting in warnings from friends the desert treks would produce little other than his own tombstone. He put the warnings to rest in 1877 when he discovered a rich lode of silver in a desolate area named "Goose Flats." Convincing his brother to join him, the pair found a financial backer and named the mine "Tombstone."
As the mining operation gained steam, a mining camp and, later, a town, assumed the name of Schieffelin's mine.
By the late 1870s and early 1880s Tombstone's booming mining district had grown to include gambling halls, saloons, brothels, restaurants, water companies, ice cream parlors, mercantile stores, law offices, a post office and more. In 1880 the town had its own newspaper and the following year was made the county seat.
While all this was happening the Earp brothers began arriving, soon to be joined by Wyatt's friend from Texas, Doc Holliday.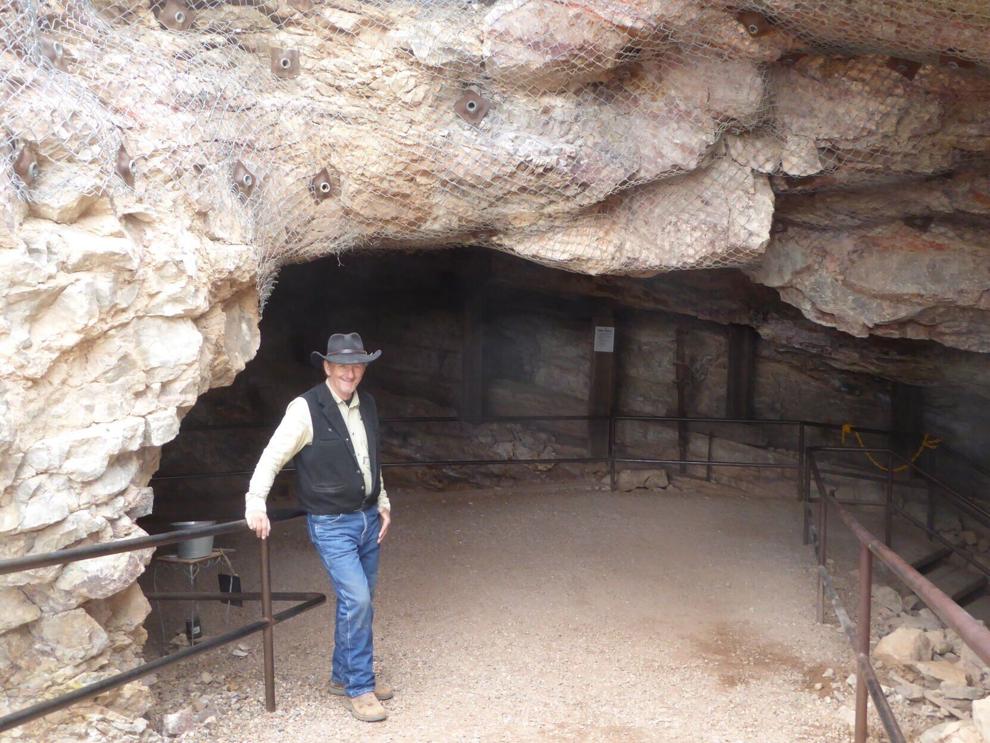 The area's newfound prosperity was a magnet for less desirable individuals including the Clanton Gang, the McLaury brothers, and Johnny Ringo. Around Tombstone robberies and cattle rustling were occupations that could pay handsomely. Initially much of the rustling took place in Mexico, bringing cattle back to the Tombstone area to sell. The Earps and Doc Holliday had experienced several run-ins when the famed gunfight took place October 26, 1881 on a vacant lot behind the O.K. Corral.
The shootout resulted in the death of Billy Clanton and the McLaury brothers while Virgil, who at the time was Tombstone's city marshal, Morgan, and Doc were each wounded. Stories vary about the gunfight, including who shot first. The Earps and Doc Holliday were tried for murder, and, although acquitted, their days in Tombstone were numbered.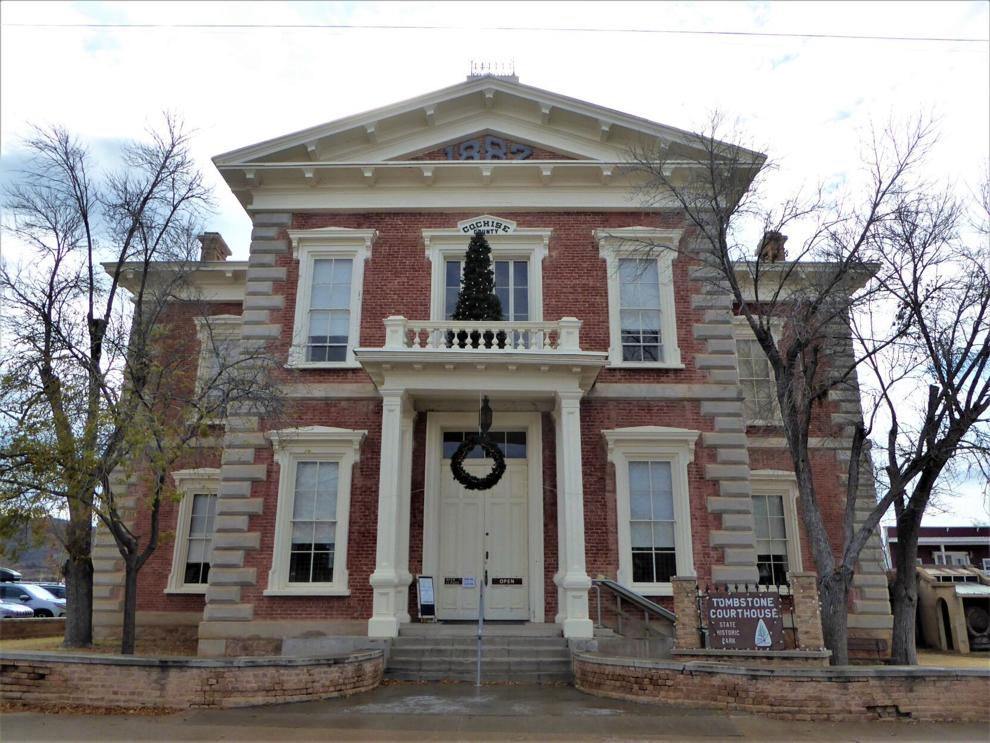 Tombstone didn't disappear following the famed gunfight. A major fire burned most of the west side of the town in May 1882, approximately a year following an earlier fire had destroyed the east side of town. Both times the town was rebuilt. In 1886 water started seeping into the mines and although mining later resumed with improved technology, by the turn of the century the industry that kept the town afloat was numbered.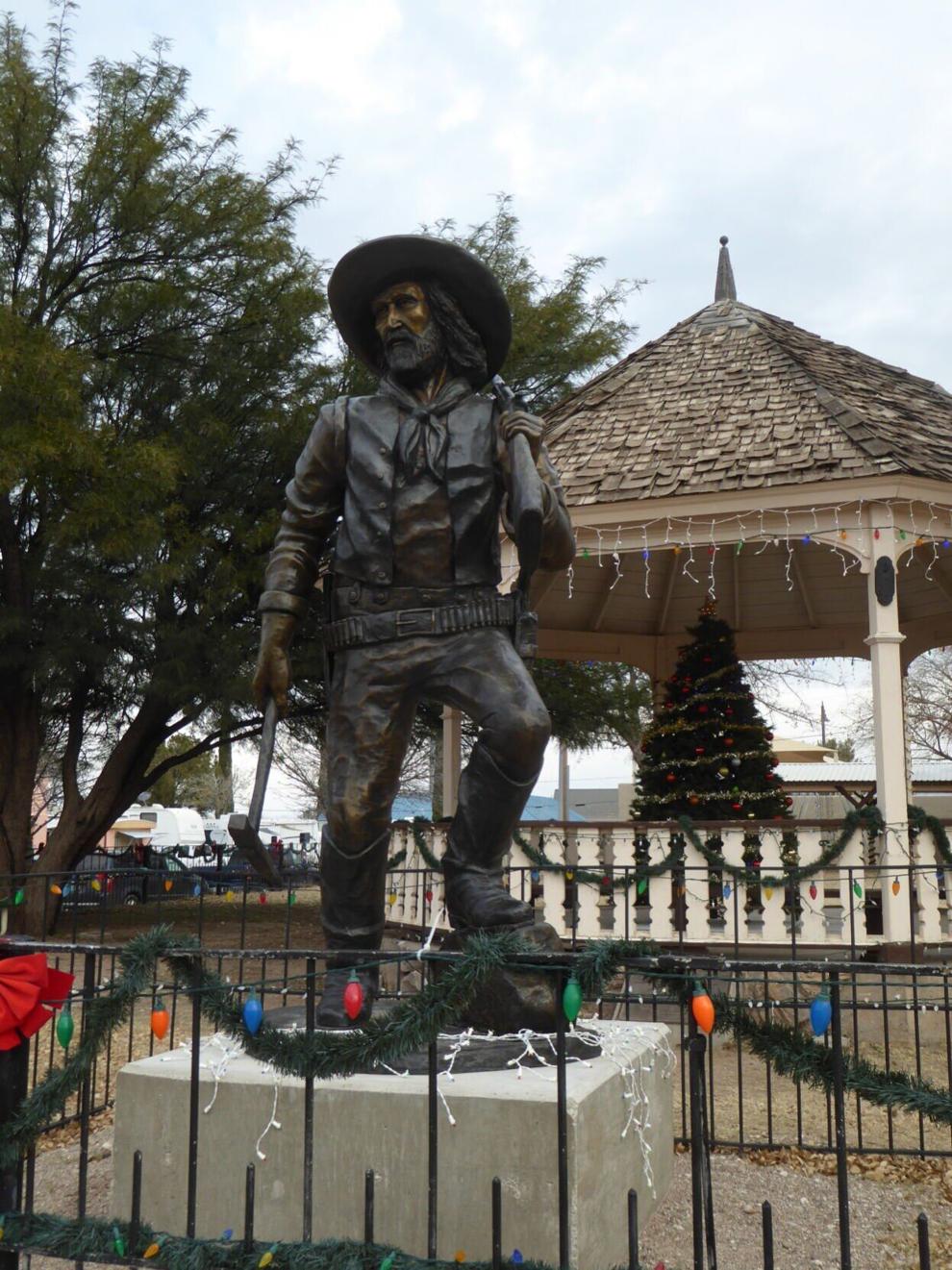 With a population of about 1,300, Tombstone lives on as a popular tourist venue. Most locals we met during a December visit appeared to have a strong bond to the town and their fellow residents. They value Tombstone's history and do their best to keep alive the spirit of the Old West. Individuals interested in contributing to the ongoing restoration of Tombstone's historic structures should contact the Tombstone Restoration Commission.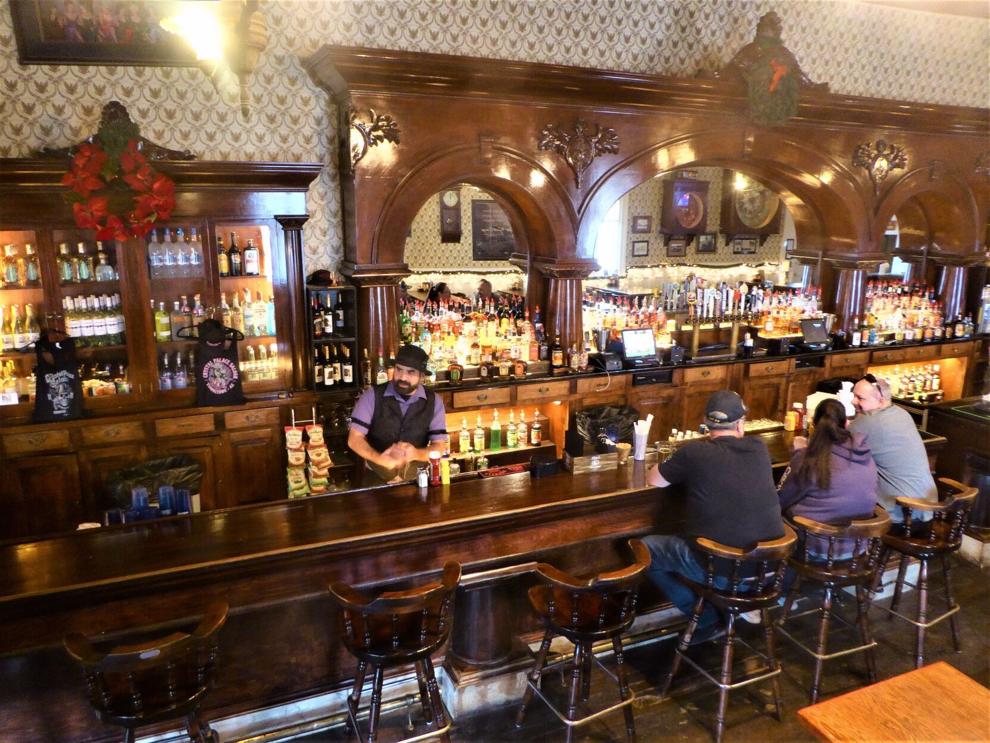 Today's visitors can enjoy picturesque saloons, museums, stagecoach and trolley rides, walking tours, O.K. Corral, Boot Hill and staged gunfights.
The 1882 courthouse is now a state historic park that includes a period sheriff's office, mining exhibit, courtroom and more. Residents in period dress roam Allen Street as cowboys, fancy women, and gunfighters while interacting with visitors.
Perhaps the most unusual attraction is an underground dinner theatre in the Toughnut Mine. Scheduled tours of the nearby GoodEnough Mine are also available.
Travelers considering a visit to Tombstone should allocate at least a half day to explore the town. This can be combined with a half-day visit to the old copper mining town of Bisbee that lies 25 miles to the south. Lodging is available in both towns. Sierra Vista, a half hour southwest of Tombstone, is considerably larger and a good base for exploring both Tombstone and Bisbee, along with nearby Coronado National Memorial. Tourism swells following Christmas, with early December being a good time for a visit.