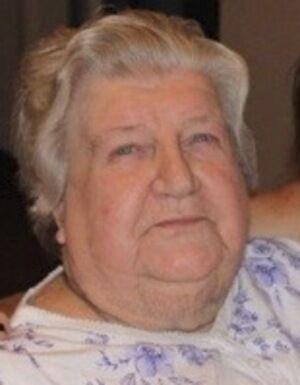 Ruth Sandonato fell in her Niagara Falls home in January 2020, just before the COVID-19 pandemic hit the U.S.
Like more than 1.4 million other aging Americans, Sandonato needed more care. She moved into Newfane Rehab & Health Care Center, a facility where staffers' cheery demeanor offset her daughter's concerns about the facility's mixed ratings from state inspectors.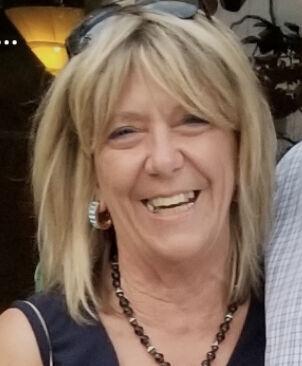 "Everything seemed so nice," said Patricia Castillo, Sandonato's daughter. "Everyone was kind. I was getting daily updates from the doctors and nurses on what was going on, and so I thought they must have made improvements."
Then came the pandemic.
Family members, patient advocates and sometimes even inspectors, for months, were locked out of facilities like Newfane — even homes with longstanding records of problems.
A CNHI investigation into nursing home oversight found federal records show the pandemic dramatically worsened pre-existing oversight problems in care facilities.
Among the findings:
• By March 2021, more than half of nursing homes that receive federal reimbursement had operated for at least 18 months without required in-person annual recertification inspections, according to federal regulatory records.
• During that oversight pause, publicly-accessible datasets suggest as many as one in 10 nursing home residents died, according to numbers recorded by the Centers for Disease Control and Prevention and the Centers for Medicare and Medicaid Services.
• The lag in inspections and poor oversight predates the pandemic and states struggled early on to pivot to infection control.
• Instead of multi-day, intense inspections, federal regulators prioritized half-day reviews of infection control practices and staffing logs. Few facilities received infection control citations, even though 82% of homes had previous citations for infection control deficiencies.
• Federal overseers let facilities linger with a "Special Focus Facility" rating — a designation reserved for the worst nursing homes in each state — for far longer than the 24-month suggested maximum, with one home on the list for nearly four years.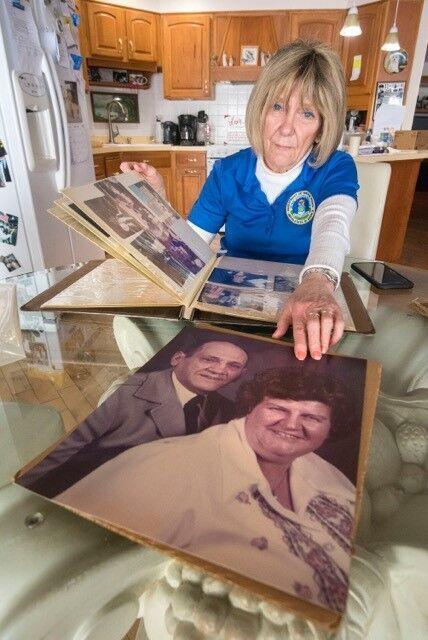 On May 3, at age 94, Sandonato died at the Newfane facility. Her death certificate lists a COVID-19 infection as the cause.
Castillo said because of concerns over the spread of COVID-19 she hadn't been allowed to visit her mother for more than two months before she died.
"We couldn't be there to hold her hand or comfort her as she struggled to breathe," Castillo said. "And then we couldn't give her the funeral she deserved."
Pivot in inspection intensity
Advocates and independent overseers contend systemic oversight problems persisted in U.S. nursing facilities long before COVID-19, which was blamed for the deaths of more than 131,500 nursing home residents.
Care facility oversight took the national spotlight as elected leaders fumbled and federal regulators scrambled to stop the coronavirus' rapid spread. Researchers emphasized the need for staffing reform in a March 2021 Congressional hearing, noting that short-staffed facilities fared worse than their counterparts. The Human Rights Watch, in a March release, echoed those concerns, adding that chronic understaffing contributed to neglect and lower quality of care.
For nursing homes, oversight primarily consists of three inspection types: complaints, infection control and recertification as established by the Centers for Medicare and Medicaid Services (CMS). State and federal overseers call the inspections "surveys." Family members submit the majority of complaints, which, based on severity, trigger inspections, according to a September 2020 U.S. Department of Health and Human Services Office of Inspector General report.
Donna Emschwiller, the Health Facility Administrator at Christian Care Retirement Community in Bluffton, Indiana, said the recertification surveys could be "intense."
Generally facilities know to expect their recertification inspection at roughly the same time of year as their previous inspection, Emschwiller said. But recent surveys, such as complaint responses or infection control surveys, can impact the timing of the unscheduled, surprise inspections.
"It's not a big secret (what they're looking for) because you can get the (rubric) online," Emschwiller said.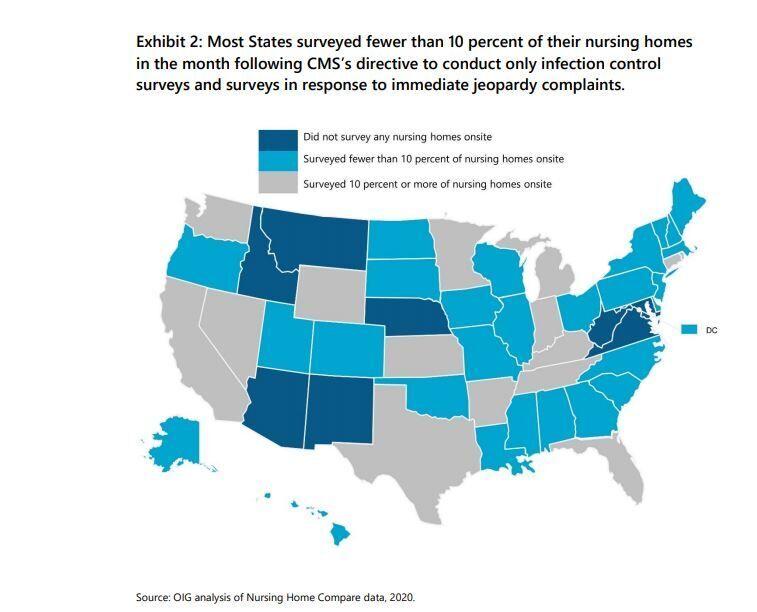 In March 2020, federal regulators suspended routine certification inspections and low-level complaint responses in favor of emergency infection control surveys.
Officials hoped infection control oversight would prepare nursing homes for the onslaught of COVID-19.
Emschwiller's facility had its last recertification survey — a six day inspection — in January 2020 and received one citation for failing to document the bi-weekly replacement of oxygen tubing and humidification bottles for one patient. But Emschwiller doesn't know when to expect the next one.
"Where does (the timing of our last survey) put us in the priority level?" Emschwiller said. "We may not see them until September. Or would it be sooner because we actually did have an outbreak in the fall?"
The Indiana State Department of Health reports 36 cases and 16 deaths at Christian Care, most confined to a four-week period in the fall. Between Oct. 15 and Dec. 21, the state reported seven infection control surveys, each of which Emschwiller said lasted approximately half a day.
Two other inspections, sparked by a complaint, resulted in the facility's two infection control citations in mid-November: failure to screen every staffer and failure to isolate a resident re-admitted after a hospital stay.
The shift in priorities — from rigorous recertification to infection control — coincided with facility lockdowns, barring families — whose observations often expose long-standing problems — from visiting.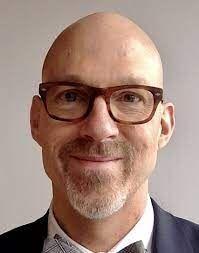 "That left nursing home residents completely at the mercy of the facilities," said Richard Mollot, the director of New York advocacy group Long Term Care Community Coalition.
Pre-existing condition
When CMS suspended recertification surveys, it also inadvertently added to a backlog of inspections in nearly half of states even as complaints continued to accrue.
According to the September 2020 Office of Inspector General report, complaints from 2016 to 2018 show 21 states failed to meet the CMS timelines for inspecting the second-most serious level of complaint. Of those, 10 failed to meet the threshold for eight consecutive years from 2011 to 2018.
Another Office of Inspector General report from December 2020 found states didn't improve oversight in the pivot to infection control surveys. Many state overseers spent time sharing education materials with facilities instead of issuing fines — fewer than 3% of reports cited deficiencies.
Many of those inspections didn't occur in-person, despite a previous report that found 82% of nursing homes nationwide had infection control deficiencies. In the three months between March and May 2020, states' onsite inspections dropped more than 20 percent compared to 2019, according to the December report.
State officials told federal regulators they worried about the backlog created by suspending inspections. Officials in one state — left unnamed in the OIG report — said it might take two years to return to a normal inspection timetable.
In response to CNHI questions about problems highlighted in the reports, CMS officials said the agency moved with "unprecedented speed" to issue infection control guidance and work with state governors to isolate residents.
"CMS is continuing to work with states to address survey backlogs including understanding each state's plan for resuming routine operations, identifying efficiencies where appropriate, and prioritizing these surveys and complaints that are alleging significant health and safety issues for residents," said a CMS spokesperson, who declined to be named.
In Oklahoma, the lack of oversight worried advocate Wes Bledsoe.
Bledsoe had lobbied for reform for two decades without success. He said if the state had spent that time changing Oklahoma's nursing homes, fewer Oklahomans would have died from COVID-19.
Some states now require inspectors to enter facilities, but families don't universally have the same visitation rights unless facilities meet strict COVID-19 conditions.
Even in states where regulators managed to conduct more inspections, officials struggled to protect long-term care residents.
Michigan surveyed double the percentage of nursing homes onsite compared to the national average for infection control, yet more than 30 percent of the state's COVID-19 deaths occurred in care facilities, according to officials with the Michigan Department of Health and Human Services.
Bledsoe and other advocates said pre-existing neglect, abuse and other care issues didn't suddenly vanish when COVID-19 lockdowns shielded nursing home residents from view.
"There were no watchdogs," Bledsoe said. "The watchdogs (used to be) the family, your legal representatives, the state ombudsman's office … friends of residents. All (of) those people were providing outside eyes and reporting what was going on."
Out of sight
Federal records show some states nearly abdicated responsibility to conduct recertification inspections during the past year. By the end of March nearly 80% of Georgia facilities lingered for at least 18 months without comprehensive inspections.
Georgia's backlog eclipsed every other state, surpassing Maryland's and Oregon's 76% and the national average, which includes Guam and the District of Columbia, of 51%.
One of the few facilities with a January 2020 recertification survey, Byromville's Pioneer Health of Central Georgia, had such a poor history of care that it qualified as a special focus facility (SFF) — a CMS designation that requires more frequent inspections and escalating fines.
Pioneer Health representatives did not return calls requesting comment.
CMS directed states to prioritize SFF recertification inspections in June 2020. A CNHI examination of records in multiple states showed regulators inspected SFFs within the past 18 months but all allowed several SFF candidate facilities to operate without the inspections.
Georgia had 95 "problem facilities" with a one-star rating, SFF status or SFF candidacy. Of those, Georgia has inspected just 19 facilities in the last 18 months, according to a CNHI analysis of data from CMS and the Long-Term Care Community Coalition.
In 2018, Georgia inspectors cited the Pioneer Health facility for placing residents in immediate jeopardy when two cognitively impaired residents were found together in bed — one of whom had a history of being sexually inappropriate and abusive.
In the same citation, regulators also fined the facility after a woman escaped multiple times and was found nearby on train tracks as a train approached. Together, the incidents cost the facility $819,760 in fines and earned them the SFF designation.
CMS most recently rated the facility as "not improving" after 26 months with the SFF designation. In the same statement, CMS said most nursing homes improved within 18-24 months while 10% were terminated from federal programs.
But CMS' lists of SFFs and SFF candidates suggest homes stay on the lists much longer than 24 months without improvement — some for more than four years. Just 86 facilities qualified as SFFs, but another 442 nursing homes were considered "candidates" — 17 of those facilities had been candidates for 80 months.
CMS reported in March that no facilities had been terminated or voluntarily left the Medicare and Medicaid programs "within the past few months."
Prior to the pandemic, other watchdogs documented care and advocated for nursing home residents. Melanie McNeil, who leads the Georgia long-term care ombudsman program, said care at historically troubled facilities hasn't improved during the pandemic.
Georgia's ombudsman program couldn't access facilities for half of 2020 — between April and September. McNeil worries data on the toll of COVID-19 in nursing homes may not be accurate.
"If we look back at the deaths that happen in nursing homes, I'm wondering how much is really attributable to COVID-19 and how much is attributable to some of the other things," McNeil said.
An accountability void
New York advocate Richard Mollot contends oversight systems fail to address longstanding issues in nursing homes and assisted living facilities. Conditions haven't improved in at least a decade.
"Sometimes I honestly feel the state Health Department does more harm than good because they allow poor providers to continue to grow and they give the impression that there is accountability and that there is quality control when really there isn't," Mollot said.
The New York State Health Department ruled COVID-19 entered the Newfane facility by infected staffers — not from COVID-positive hospital patient transfers. In two infection control examinations, state officials found the facility complied with state regulations.
According to New York's data, the 165-bed facility had 26 confirmed COVID-19 deaths and seven suspected COVID-19 deaths.
In an August complaint inspection, regulators noted no deficiencies. But historic inspection records show the facility received 96 complaints for every 100 occupied beds compared to the statewide average of 50.4 complaints from 2017 to 2021.
And while inspectors granted Newfane high marks in infection control and complaint inspections, the facility's most recent September 2019 recertification survey noted some moderately serious deficiencies during inspectors' multi-day visit.
A September 2019 certification survey notes inspectors found black flies on carts, baseboards, room urinals and "flying around the resident(s') bandage(d) legs." The same visit identified hazardous power cord placement and unnecessary antipsychotic medication, both dangerous to the facility's vulnerable elderly population.
That was the last time regulators conducted a comprehensive inspection of the nursing home.
By late March, Newfane and at least 343 other New York facilities had operated for at least 18 months without recertification inspections.
In May of 2020, after the deaths of Ruth Sandonato and 22 others, then-acting administrator Mike Toole told the Buffalo News that the facility followed federal guidelines for patient care. Toole or the current administrator declined to respond to CNHI calls for comment.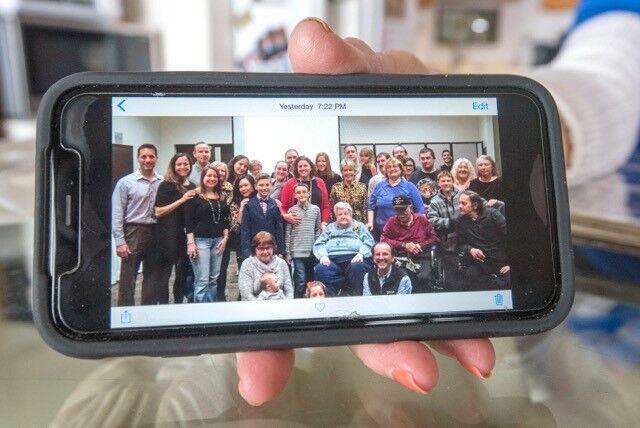 The ongoing oversight void leaves Patricia Castillo with more questions than answers in her mother's death — but she doesn't blame the staff. She wonders whether it was wise for New York to require nursing homes to accept COVID-positive patients, something her mother's facility did.
"I don't know who's at fault," Castillo said about Ruth Sandonato's death. "I just want somebody to be held accountable."