Nick Mason's Saucerful Of Secrets - Astronomy Domine (Live At The Roundhouse)
Nick Mason's Saucerful Of Secrets Live At The Roundhouse available now at https://smarturl.it/NMSOS
Watch the trailer for the blu-ray https://smarturl.it/NMSOS_Trailer
'Set the Controls For The Heart Of The Sun' https://www.youtube.com/watch?v=qGgYhSon9nM
'Fearless' https://www.youtube.com/watch?v=YZXKgl8turY
'Astronomy Domine' https://www.youtube.com/watch?v=Wdn1OzCK5Yw
'Green Is The Colour' https://youtu.be/Hl46DJGRonw
'See Emily Play' https://youtu.be/E9AFBZrJfpU
'One Of These Days' https://youtu.be/ab8cP26wjU4
oo OUT NOW LIVE AT THE ROUNDHOUSE oo
'Nick Mason's Saucerful Of Secrets Live At The Roundhouse' is a live recording taken from the band's sold-out shows at the legendary London venue in May 2019. Receiving huge acclaim throughout their first tour, 'Live At The Roundhouse' captures the true essence of a band reviving the music that had rarely featured in Pink Floyd's live shows since those early days and some of the songs were never played at all by Floyd.
Released on 18 September 2020 through Sony Records, it is available as a double-CD/DVD package, double-vinyl and on Blu-ray and available now https://smarturl.it/NMSOS.
oo FOLLOW NICK MASON'S SAUCERFUL OF SECRETS ON SOCIAL MEDIA oo
YouTube: http://www.youtube.com/NickMasonsSaucerfulofSecrets/?sub_confirmation=1
Website: http://www.thesaucerfulofsecrets.com
Facebook: http://www.facebook.com/saucerfulofsecretsofficial
Twitter: http://www.twitter.com/NMSOSOfficial
Instagram: http://www.instagram.com/saucerfulofsecretsofficial
oo ABOUT NICK MASON AND THE SAUCERFUL OF SECRETS oo
Nick Mason, Gary Kemp, Guy Pratt, Lee Harris and Dom Beken, aka Nick Mason's Saucerful Of Secrets, came together with the simple idea of playing some early Pink Floyd - the songs pre 'Dark Side Of The Moon' - that had not been given a live outing for decades! This was the first time Nick had played live since Live 8 in 2005! "Why don't we get a rehearsal room and play some things and see how we feel about it?" Nick suggested...
A few months later, on Sunday 20 May 2018, Nick Mason's Saucerful Of Secrets took Pink Floyd's drummer back to the clubs for the first time since 1967 - Dingwalls in Camden, London. The performance was met with huge adulation across the board**.
Three nights at the Half Moon in Putney followed that same week before announcing a theatre tour through the UK, North America and Europe from September, and they promptly sold out! A handful of extra UK shows were announced for April and May 2019, including two nights at The Roundhouse - the venue where Pink Floyd first played on 15 October 1966, at the International Times launch party.
'Nick Mason's Saucerful Of Secrets Live At The Roundhouse' captures the excitement that hasn't diminished since that first show at Dingwalls. Recorded almost a year to the day and just a few hundred yards from that first show, you can hear a band playing with joy and passion, with power and restraint. From the garage band attack of Arnold Layne and Vegetable Man to the psychedelic journeying of Interstellar Overdrive, and the mellow, spacey Floyd of Atom Heart Mother and Green Is the Colour, Nick Mason's Saucerful of Secrets sounds like a band in the moment and thrilled to be reviving music that had rarely featured in Floyd live shows since those early days.
#PinkFloyd #NickMason #NickMasonSOS #SaucerfulOfSecrets #ASaucerfulOfSecrets
As featured on
We can't attend real concerts with crowds this year. Thus far in 2020, I missed Pearl Jam, Elton John, The Band Camino and Madeon gigs with my concert-going wife, Kim.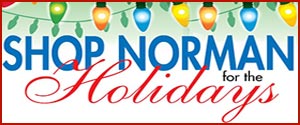 Lionel Estell Bailey died November 18, 2020 in Norman, Oklahoma at the age of 71 years 9 days. Funeral services are scheduled for 11:00 AM, Monday, November 23, 2020 at the Tribbey Community Church, with interment to follow at the Tribbey Cemetery, entrusted to the care of Wadley's Funeral S…
Cheryl Jacques, (60) of Purcell passed away on November 20th at St. Anthony Hospital. Her Funeral Service is pending with McMahans Funeral Home.
Juanita Mildred Boatright, (93) of Norman passed away on November 20th at the Lexington Nursing Home. Her Services are pending with McMahans Funeral Home
Timothy B. Coffey, 55, passed in his home in Noble on 11/20/2020. Burial is at Norman IOOF Cemetery, Friday 11/27/2020 at 2:00PM. Please sign the online guestbook at www.primrosefuneralservice.com