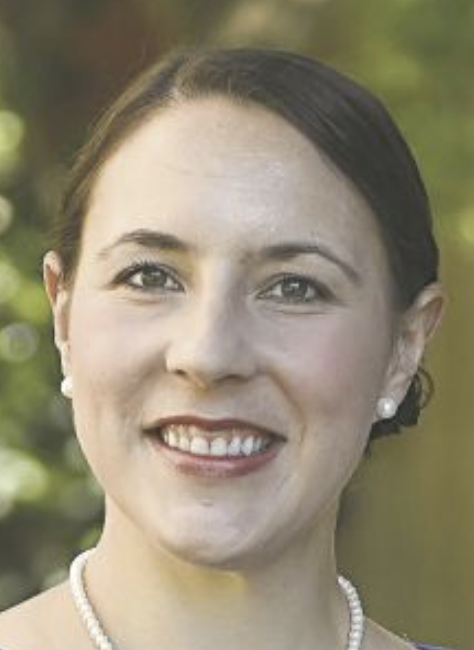 It's a rare opportunity to invest in one's community on multiple fronts by simply filling in four little boxes. On Tuesday, Normanites will have the opportunity to say yes to public safety and public transportation, yes to addressing homelessness, yes to supporting small business, and yes to supporting youth sports and quality of life projects that all residents will be able to enjoy. 
Why now? Many have asked about the timing of such a bold initiative. While it is a perilous time for our nation in many ways, the reality is that this is the perfect time to invest in our community with these general obligation bonds. This pandemic has resulted in an opportunity to take advantage of low interest rates, which will allow for greater cost savings as we construct these facilities and infrastructure vital to the success and growth of our city. Further, the creation of jobs with new construction is an additional step we can take in ensuring a full economic recovery once this pandemic is over. While hard to imagine, successful passage of these propositions will help to ensure that Norman is in an even better, more stable position than it was before COVID-19 upended our lives. Most importantly, even though those investments and benefits will be close to immediate, the financial impact on residents won't be felt until 2022.
Why GO Bonds? Property tax is a more secure and equitable way to invest in our communities. As we have seen with both the Norman Forward Sales Tax initiative and the Public Safety Sales Tax, the volatile nature of sales tax makes it very hard to depend on sales tax as a revenue source. Further, sales tax is a regressive tax that has a disproportionately negative impact on our lower income residents. With the property tax increase not hitting our wallets until 2022, it is the perfect time to invest now and pay later.
What's in it for me? Whether you are a budding amateur athlete, an ambitious entrepreneur looking to start a business, a caring neighbor that wants to help those must vulnerable residents struggling with homelessness, a hardworking resident that depends on public transportation to get to work and school, or even just someone who might one day experience an emergency, there is something for every Normanite in this bond package.
Proposition 1 will allow us to fulfill the Norman Forward vision to the level that residents expected and deserve, including our eagerly anticipated state-of-the-art Senior Center.
Proposition 2 will give us the springboard we need to address homelessness and other community issues head-on in a way that will help these residents fulfill our mission of "Housing First."
Proposition 3 supports city services ranging from remodeling our Police Headquarters building and expanding our Emergency Operations Center to streamlining all permitting processes and building a maintenance facility for fire trucks and our newly acquired bus system.
Proposition 4 ensures that our local small businesses and nonprofit organizations have the support they need to keep afloat until the COVID-19 storm passes. Whether you live in central, east, south, west or north Norman, new and/or improved facilities are coming your way.
To create the city we all want, need and deserve, a yes vote is needed on each one of these propositions. While you will be able to choose which to support, I urge you to consider each one carefully as there has never been such an advantageous time to meet the needs of our residents and actively build a better for future for ourselves and generations of Normanites to come.
Say yes to a better Norman on Aug. 25. For more information, visit GOnorman2020.com.
Clark, mayor of Norman, is director of the JCPenney Leadership Center in the Michael F. Price College of Business.