I'm not supposed to be here.
Blake Brewster chokes back tears and explains himself.
He keeps saying he doesn't deserve to be here, playing baseball for the University of Oklahoma. There was a time he didn't think he was smart enough. One of the Sooners' former coaches had said he wasn't good enough.
And around the time Brewster's hero died, he wondered if there was anything that could motivate him well enough.
Yet, here was Brewster on a hot Tuesday afternoon at L. Dale Mitchell Park after practice. His family, academic adviser, OU coaching staff and teammates surprised him with his cap, gown and diploma — the one he couldn't accept last weekend because he was with OU during a series against Oklahoma State.
"I'm not supposed to be here," he says. "I'm not even supposed to be talking to you. I was never supposed to go to college."
What you need to know about why OU's senior captain feels this way, is understand what it's like to be pushed into a corner mentally. What it's like to dream. What it's like be told "yes" and then "no."
You have to understand that "here" is far from where Brewster was as a high school sophomore, when quitting felt right and trying felt impossible.
•••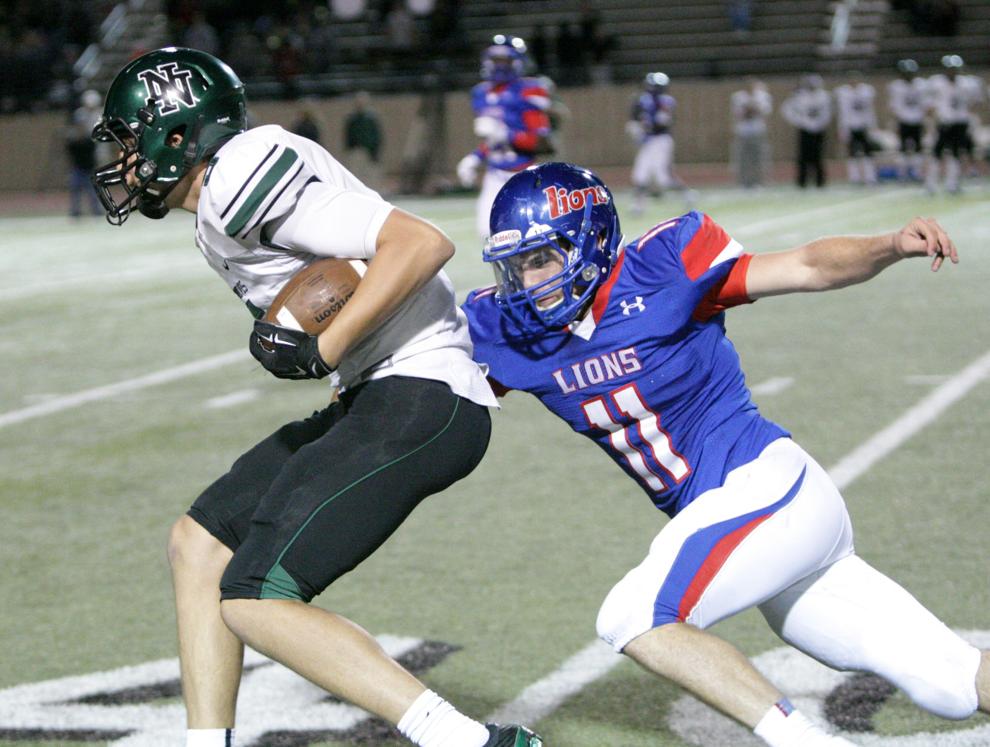 In the 1990s as a young father, Brian Brewster would throw a ball at the front door of the family's home in Moore, and his toddler Blake, who was about 2 years old, would pick it up with his right hand and throw it back.
Sometimes, Blake would pick it up with his left hand and throw it back: "Whatever hand he'd pick it up with, he'd throw it back to you with," Brian said.
Brewster was always athletic. His eighth-grade year playing basketball, he was undercut while shooting a 3-pointer and broke the growth plate in his left elbow. A natural lefty, the summer before his freshman year of high school a doctor advised him to not throw with his left — so he threw with his right his entire first year on the Moore High School varsity squad.
He'd field balls with his right hand as a left-hander, pull his glove off and make the throw with his right. "It was amazing," Brian said. "People are going, 'Why's he throwing his glove down? Watch him.'"
Brewster was a serial hustler in that he ran everywhere. He won over his teammates in the dugout and could legitimately play — maybe not as a four-year starter or draft pick — but well enough that he impressed then-OU coach Sunny Golloway, who offered Brewster a scholarship during the summer before his sophomore year in high school.
Only, the offer dissipated. Golloway left OU for the same job at Auburn (he was fired by the Tigers administration in 2015). Pete Hughes became the Sooner head coach and called the Brewster family into his office one day; they thought they'd be reassured that Brewster still had a scholarship.
It was the opposite.
"He told me, 'We don't have a scholarship for you.' That's when I hit rock bottom," Brewster said. "I was sitting here looking at myself like … 'What makes you not good enough?'"
His grades suddenly weren't great, either. "There was a time I wanted to quit," Brewster said. "I didn't want any part of it."
Then, Gayle Brewster died. Brewster's grandfather was a baseball player, too; he grew up in Arkansas, and played behind Hall of Famer Brooks Robinson for one year in American Legion baseball, until enlisting in the Air Force during the Korean War. Gayle was on the Air Police unit and guarded planes with a .45 caliber pistol.
Brewster idolized his grandpa, who had 28 other grandchildren and made a living in the oil and gas business after his active duty. Gayle went 100 miles an hour, too. He played fastpitch softball in the service, and afterward began an adult league that still runs on Monday and Tuesday nights in Midwest City. He played softball until he was 74 years old. A longtime smoker who successfully quit cold-turkey in his 40s, he died of progressive lung disease at 81 on Valentine's Day, 2013.
Brewster wanted to be in the hospital room when it happened, but his family wouldn't have it. The next day after Gayle died, something clicked. Gayle wanted his grandkids to go to college. Brewster decided he wouldn't be the one left out.
Hughes had said he wasn't good enough, so Brewster showed up at OU baseball camps on weeknights to get as many at-bats in front of the new coach as possible. The knock on Brewster was that he couldn't hit left-handed pitchers' breaking balls. That summer, he got to work playing on a team with Hughes' son, Thomas, who raved to his dad about Brewster's attitude.
"I hit like .400 off lefties that summer," Brewster said. "I tracked everything."
After a tournament in Fort Worth the summer before Brewster's senior year, his dad got a call. Hughes wanted to meet with them the following week, and their meeting went differently this time. "You worked your ass off," Hughes told Brewster, then offered what OU had in the way of scholarship money.
He was finally a Sooner.
"What made me better was him telling me that I didn't deserve to be here," Brewster said. "I knew that I wasn't a talented enough player to make an impact every single day, but when I was told I was gonna be in there, I was gonna do the best I could to fill the void that was left form the lineup."
Which is exactly what happened.
Brewster became a critical role player, a heart and soul. He was funny and could impersonate anyone. He didn't play much, but during a critical series against TCU in 2017, Hughes was agitated about something. Brewster and reliever J.B. Olson started having a loud conversation in north-central American accents, talking about cheese, rounding out consonants and dragging vowels.
"Pete was wound up a little tight. He walks out of the dugout … And he just starts laughing," said Skip Johnson, who was then an assistant.
When preparing players to perform athletically in front of crowds, Johnson said, they must learn to not be embarrassed in front of teammates. Brewster could do that. When Johnson took over the head coaching job following Hughes' departure in 2017, Brewster retained his spot.
He would come in handy again.
•••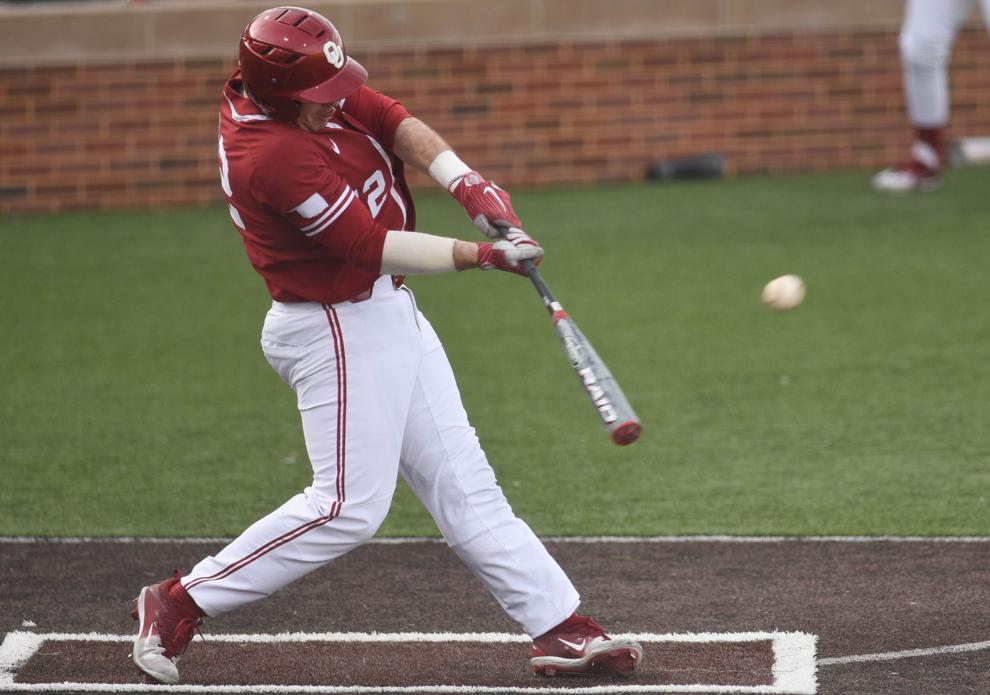 Weeks before Kyler Murray and Steele Walker were picked in the 2018 Major League Baseball Draft's first round, they were injured Sooners. The starlit duo was sidelined most of the Big 12 tournament and all of the NCAA postseason.
As a result Brewster, with just a handful of at-bats that season, was inserted into the outfield and hit a solo home run that helped the Sooners eliminate Texas from the conference tourney. He started the final seven games of the season, and went 3 for 5 with three RBIs in the NCAA regional opener against Mississippi State.
With their best players out of uniform that Big 12 tournament weekend, Brewster kept yelling in the dugout. He was calling himself and the Sooners "Joes" — ordinary guys who played magnificently. The moniker made it into news headlines after the Texas win, and the mindset carried OU into a regional final. Johnson still tells that story, and Brewster deflects the attention.
I'm not supposed to be here.
His teammates disagree.
Brewster has just 51 at-bats this season. But before a must-win game against Oklahoma State last week, he addressed OU's entire team beforehand.
Freshman reliever Jaret Godman called the fiery speech a difference maker after the Sooners won 3-2 in 10 innings. The starter that night, Cade Cavalli, didn't hear Brewster's speech, but something happened when other pitchers began arriving to the bullpen.
They were still talking about it.
---
OU baseball
Thursday
• Game: OU (31-20, 9-12 Big 12) at Texas (25-25, 6-14 Big 12)
• Time: 6:30 p.m.
• Place: UFCU Disch-Falk Field | Austin, Texas
• Pitchers: OU RHP Nathan Wiles (7-3, 3.81 ERA) vs. UT RHP Bryce Elder (2-3, 2.81 ERA)
• Notes: After throwing an abbreviated 57-pitch start against Oklahoma State last week, Cade Cavalli's status this weekend is undecided, OU coach Skip Johnson said. … Texas leads the all-time series 132-54-2. … Texas has won 2 of 3 in the last two regular-season series against OU. OU won the last two meetings in 2018, including one in the Big 12 tournament. … OU is 20-68-1 against Texas in Austin.
• Radio: KREF 1400 am | 99.3 FM
• TV: Longhorn Network
Next
• Friday: at Texas (6:30 p.m.; TV: Longhorn Network); OU LHP Levi Prater (6-4, 2.93 ERA) vs. UT RHP Blair Henley (6-3, 3.36 ERA)
• Saturday: at Texas (2:30 p.m.; TV: Longhorn Network); OU TBA vs. UT RHP Ty Madden (4-1, 3.26 ERA)