Though it's an ideal time of the year to do so, Norman North boys golf coach Josh Gorzney tried to refrain from using the term "peaking" after his group finished second at its Class 6A regional tournament on Monday.
"We're trending upward," Gorzney said. "We're playing, really, how we should have been playing all year."
The T-Wolves endured light rain and moderate winds before the sun finally shined on Lake Hefner's par 72, 6,970-yard North Course on Monday.
As the weather got better, so did North, especially junior Jake Hopper.
The Oklahoma commit carded a 71 through the first 18 holes and a second-round 68 to finish with a 5-under-par 139 total to claim regional medalist honors.
"Every tournament we've played, he's been in the top six or seven individually," said Gorzney, whose team carded a 15-over 591.
"We really just focused on him closing out the round and he played his last five holes three under."
That was ultimately the difference with both Edmond Santa Fe's Cullen Cummings and Edmond North's Jordan Wilson coming in second to Hopper by three shots.
Edmond North's Shane Herlihy fired a 145 to place fourth and Norman High's Carson Wright, Lawton's Zach Siaca and Edmond Santa Fe's Rhett Hughes shared fifth place with matching scores of 146.
Not far behind, North's Kyle Leyton fired a 5-over 149 to place 11th. Teammate Josh Stuart shot a 150, Ben Campbell a 153 and Max Courange 156.
Gorzney admits it's been a difficult year for the T-Wolves, who are without a senior in their lineup, and was happiest with the group's collective effort to take second through 36 holes.
Perhaps North can parlay its regional runner-up finish for a state crown next week at Forest Ridge Golf Club in Broken Arrow. The 54-hole tournament begins Monday with the final 18 holes scheduled for Tuesday.
"We've got a young group of guys, and they had to go through some growing pains and tournament action," Gorzney said. "I think those struggles have really brought us here, getting us ready for state, which is really when we want to peak."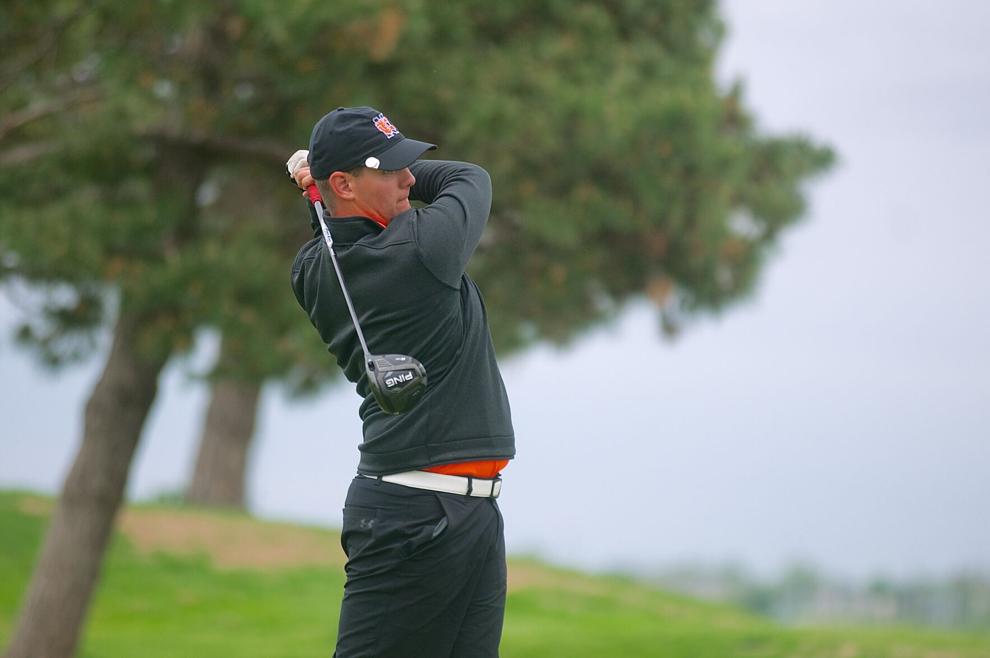 • Tigers take fourth: The Norman High boys, in their first year under coach Gregg Grost, easily qualified for next week's state tourney with a fourth-place team finish.
The Tigers shot a 31-over 607, trailing third-place Edmond Santa Fe by a stroke.
NHS' Carson Wright and Ryan Bell produced top-10 finishes with 36-hole scores of 146 and 148, respectively. Bell shared ninth place with Edmond North's Bo Burton.
Evan Kelley checked in with a 155, Dennon Norman carded a 158 and London Stover 162.