Standing up for Norman PD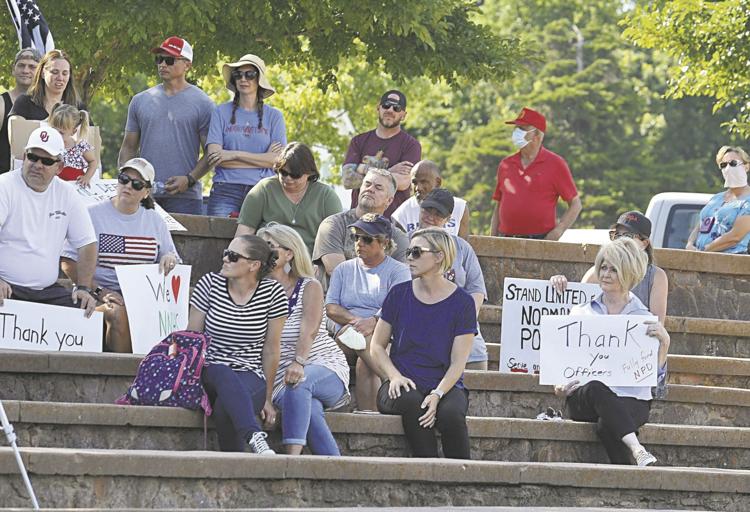 Druscilla Ann Bush (82) of Noble, passed away on August 4, 2020 at the Norman Regional Hospital. A Memorial Service will be 11:00 am Friday, August 7, 2020 at McMahans Funeral Chapel. Directed by McMahans Funeral Home of Noble.
Robby Dean Lee, 58, of Norman, was born January 29, 1962, in Chickasha, OK, passed away August 3, 2020. Services will be held at 1pm, Friday, August 7, 2020 at the John Ireland Funeral Home, 120 South Broadway, Moore, OK.
Ariel G. Delarosa, 59, Norman, passed away July 26, 2020. Memorial Mass, 10:00 AM, Friday, August 7, St. Mark the Evangelist Catholic Church, 3939 W. Tecumseh Rd., Norman. Online condolences may be shared at www.tribute.care
Elva "Jean" Burleson, age 89, of Norman, passed away Monday, August 3, 2020. Visitation: 6:00-8:00pm, Thursday, August 6, 2020, at Havenbrook Funeral Home-Norman. Graveside service: 10:00am, Friday, August 7, 2020, at Sunset Memorial Park-Norman. Share condolences online at www.havenbrookfun…